End of 17-year relationship Hrithik Roshan's split with wife Sussanne
Last Updated: December 16, 2013
Sponsored Links
Season of Series of breaks ups
Hrithik Roshan's split with wife Sussanne17-year relationship
"You were not there for the beginning. You will not be there for the end. Your knowledge of what is going on can only be superficial and relative"
Hrithik Roshan one of the coolest person among the Bollywood stars ,having an enter personal skill such as dancing singing and many more he was born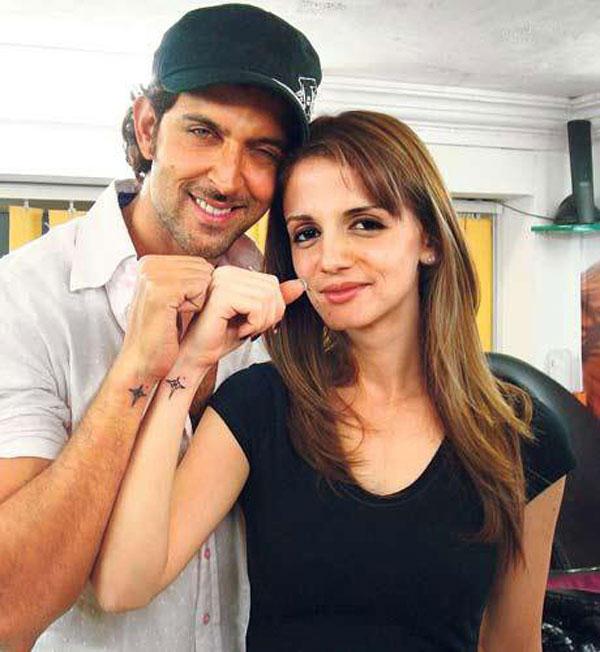 10 January 1974 ,a short description of his life can be as like as he is an Indian film actor known for his versatility and work ethic in addition to great dramatic range. After small appearances as a child in several films throughout the 1980s, Hrithik Roshan made his film debut in a leading role in well known movie ``Kaho Naa... Pyaar Hai in 2000''. His performance in the film earned him Film fare Awards for Best Actor and Best Male Debut.
Then a series of his performance came across and He followed it with leading roles in Fiza and Mission Kashmir (both released in 2000) and the multi-star blockbuster Kabhi Khushi Kabhie Gham (2001).
Following through with several unnoticed performances from 2002 to 2003, he starred in the blockbusters`` Koi... Mil Gaya (2003)" and its sequel Krrish (2006), both of which won him many awards & Best Actor awards.As he has started his success was on top Hrithik Roshan received his third Film fare Award for Best Actor in 2006 for his performance in the action film Doom 2, and his fourth for ``Jodhaa Akbar" for which he was also awarded at the Golden Minbar International Film Festival. He later received further acclaim for his work in ``Guzaarish (2010)", and critical and commercial success with ``Zindagi Na Milegi Dobara (2011)", "Agneepath (2012)" and "Krrish 3 (2013)", his biggest commercial success so far
Now a quick description of Suzanne Roshan the pretty young women Suzanne Roshan was born on October 26, 1978 was born as Suzanne Khan to the famous producer, director and actor Sanjay Khan and mother Zarine Khan. She was much creative and having a keen interest in art and designing. She has done her schooling in Mumbai and spent two years in the US and obtained an Art Degree in interior designing from Brooks College, Long Beach, California can be as Suzanne Roshan she has obtained degree in Interior Designing She grew up knowing Hrithik only as a fellow kid in their celebrity neighborhood. When she came back to India, she and Hrithik met again, this time as best friends. No sooner their friendship became love and was married on December 20, 2000.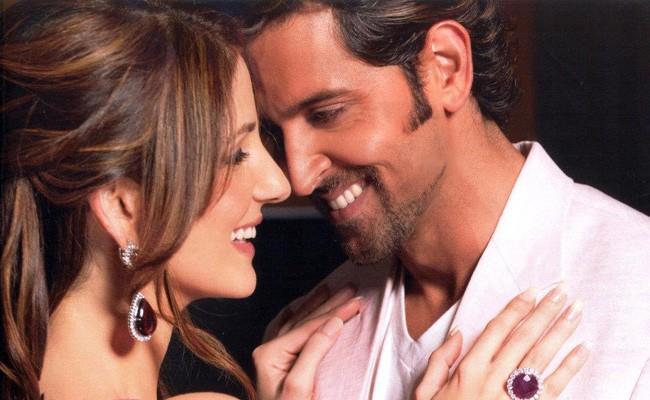 How their break up occurred
According to social media news the Bollywood superstar Hrithik Roshan and Sussanne Roshan's marriage of 13 years is over. This statement was given by Herthik Roshan on last Friday
"Sussanne has decided to separate from me and end our 17-year relationship. This is a very trying time for the entire family and I request the media and the people to grant us our privacy at this time.''
Mean While the actor's father Rakesh Roshan confirmed that the couple is separating, Sanjay Khan.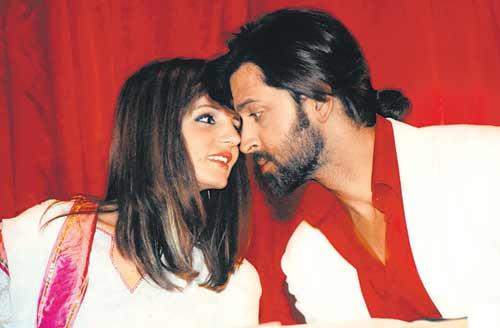 Reportedly as usual there were many rumors in Social media related this issue, However Roshan's marriage has been on the rocks for quite some time. There have been a number of reasons associated with this matter. The media first gave an indication related to the issue when they linked Hrithik Roshan with actress Kareena Kapoor in 2001. The rumors were dismissed by the actors but strangely enough, the two have never worked together since in a film. Their biggest hit together was the 2001 family drama Kabhi Khushi Kabhi Gham.
But through some source as they say that the real reason according to the report is friction between Sussanne and her mother-in-law. Both women have been at loggerheads for some time now and that is the reason Sussanne wants to call it quits. Her insistence on living separately from the rest of the Roshan clan did not go down to well with her husband and that, combined with her not getting along with her mother-in-law, has led to this separation.
AS usual Sussanne, who has been avoiding the media and stopped making public appearances with Hrithik, Sussanne also issued a statement. She said,
"We are two individuals who respect and care for each other and have made our own individual choices. We are parents to two wonderful kids and our responsibility remains to protect and take care of them. Nothing can change that. Would appreciate if we are given our privacy in such a time. Thank you for your warmth & concern for both of us and the family.''
Although this was a tragic news for the fans of Hritkh Roshan, after a long lasting relation, the relation will end in this way no one have probably predicted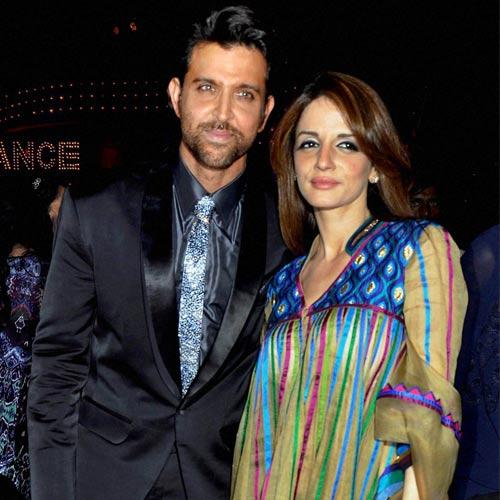 As well said
"There is no real ending. It's just the place where you stop the story."