Law Enforcement Agencies Finds Willow-Moises picture not controversial
Last Updated: May 08, 2014
Sponsored Links
Will Smith and Jada Pinkett-Smith's 13-year-old daughter, Actress-singer Willow Smith, posed for two controversial social media snaps with actor Moises Arias, 20. The pictures were posted by Arias on Wednesday on his instagram and tumblr account.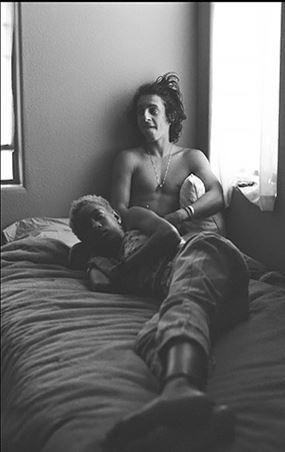 The photo showing 13-year-old Willow Smith posing in bed with 20-year-old Disney star Moises Arias is creepy, but not criminal according to multiple law enforcement sources. In the black-and-white images, which appear on Arias' Tumblr page, the "Whip My Hair" singer lies in bed next to Arias. While Smith wears jeans and a top and stares off into the distance, Arias is shirtless and sits up.
Though law enforcements agencies have said there is nothing "sexual enough" to raise police eyebrows but no doubt it is creepy. Will Smith has said nothing about the picture yet. The picture is removed from his Instagram account but it still appears in Tumblr page.