Pacers will miss Paul George for a year or more after serious leg injury
Last Updated: August 03, 2014
Sponsored Links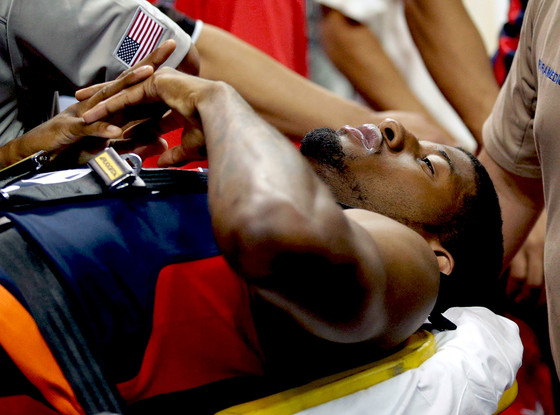 A simple mistake of the management had cost Paul George 18 months of his career. The preparation of Team USA for FIBA world cup went into a disaster when a serious injury happened in the fourth quarter this Friday.
A basket stanchion was placed closer to the baseline then the regular NBA arenas. This proved costly to Paul as, he stepped on it while trying to chase James Harden and broke his lower leg.
He was immediately rushed to Sunrise hospital in Las Vegas. Surgery went on to fix his muscle damage and two broken bones successfully. The Hospital authorities told later that he can go home after three day.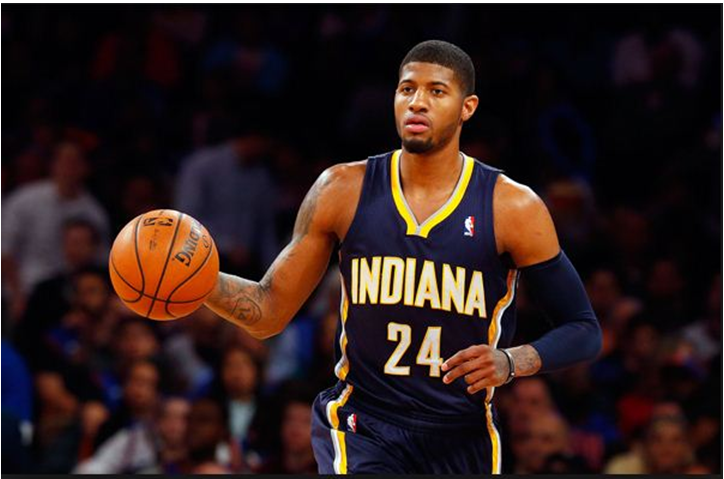 The injury is very serious; most of the TV channels didn't show the replay of his injury as it was realty horrific. Here is the video but see it on your own discretion.
A statement was later issued on the same day by Larry bird on Pacers Twitter account.
Statement from Larry Bird about Paul George: pic.twitter.com/xIRjSqxuwJ

— Indiana Pacers (@Pacers) August 2, 2014
USA Basketball chairman Jerry Colangelo and Pacers President Larry Bird on Saturday told about the ongoing recovery of Paul George and the condition they are in, as it is the first time such incident has occurred. They further told the preparations and other matches will not be started before George condition is finally known.
The star tweeted on Saturday after his successful surgery.
Thanks everybody for the love and support.. I'll be ok and be back better than ever!!! Love y'all!! #YoungTrece

— Paul George (@Paul_George24) August 2, 2014