Reggie Bush and Lilit Avagyan Marriage Ceremony
Last Updated: July 15, 2014
Sponsored Links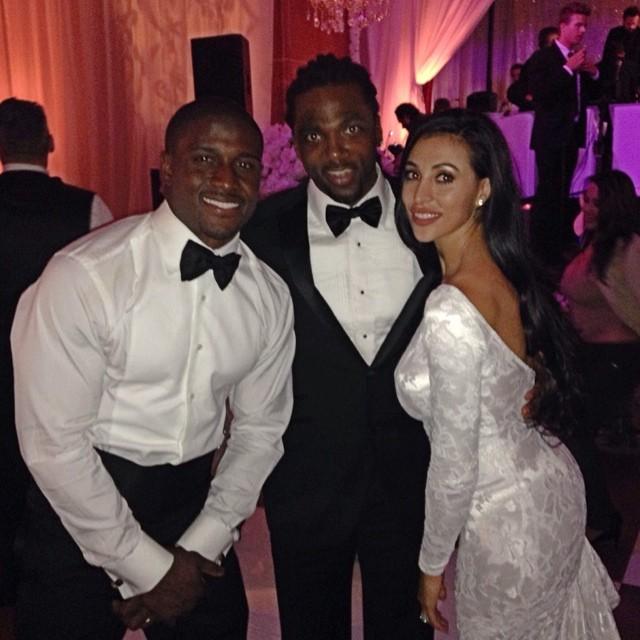 The couple that shares a 1 year old daughter Briseis finally ties the knot on Saturday 12 July. They celebrated their wedding ceremony at The Grand Del Marc Hotel in San Diego.
Lilit Avagyan is a 26 year old dancer and choreographer who currently reside in Los Angeles. She wore longflowy, tulle with a cleavage barring mermaid style gownthat had a sweetheart neckline, her back was exposed and lined up with stunning beading and flower accents. Reggie Bush 29 year old Detroit Lions running back wore a simple black and white tuxedo with a bow tie.
Bush in the past has been affiliated with Kim Kardashian rather intimately, all happened from 2007-2010. One of the Kardashian, Brody Jenner her step brother attended their wedding with his girlfriend Kaitlynn Carter.
Brody shared many pics of him and his girlfriends with the couple on his Instagram page.
He said, "Congrats @reggiebush !!!#bushwedding".
Joseph Fauria also tweeted a picture with the couple, he said, "So happy for these two!".
NFL team player Sam Martin also posted a picture with the bride groom and another guest on Instagram. "To two of the most genuine and kind people I know" he said, "Congrats @reggiebush and Lilit. #powercouple"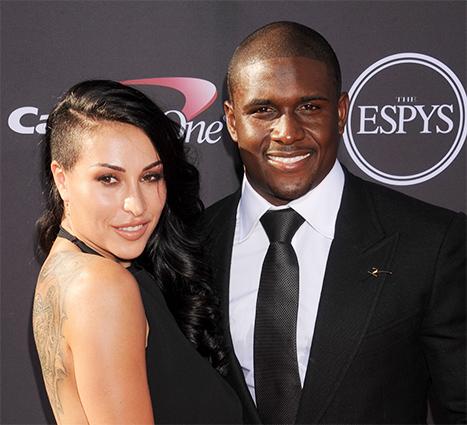 Donte Stallworth shared a picture of himself with the couple on Instagram adding, "My dawg jumped the broom today! #[email protected]!!"