Taye Diggs & Idina Menzel decides to quit of their relation
Last Updated: December 16, 2013
Sponsored Links
­ The break up of a long relation
"I'm going to smile and make you think I'm happy, I'm going to laugh, so you don't see me cry, I'm going to let you go in style, and even if it kills me – I'm going to smile.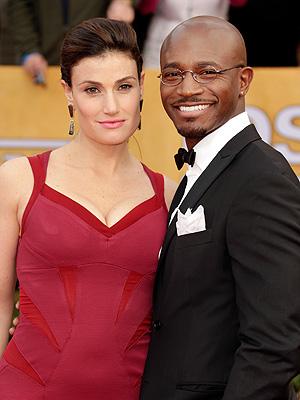 Relations are were long lasting and having very up and downs. There are many moments which bring happiness and sadness through life. It is a fact about relations.
Taye Diggs was born on 2 January 1972 in New Jersey .Diggs grew up in Rochter; he was having the hidden potential from the beginning full of talents. He was spotted by a person while performing in a showcase during his senior year at Syracuse University, where he earned a BFA in musical theater .there were also many moments where he had got the best of he performance .An actor who has made many break through Diggs made his Broadway debut in one of the most popular Tony Award-winning musical Carousel. 1996 was the era when he landed the role of Benny, an opportunistic landlord, in Jonathan Larson's groundbreaking musical, Rent. The play in which he has given his efforts won both a Tony Award and a Pulitzer Prize and was eventually made into a film in 2005 in which Diggs reprised his role. The success goes on as on crossing the bridge from theater to film, Diggs became known to mainstream audiences as Winston, the hunky love interest in 1998's How Stella Got Her Groove Back. He's made numerous appearances on television including shows such as Grey's Anatomy and Private Practice.
On the other hand the Idina Kim Menzel born Mentzel on May 30, 1971) are an American actress, singer, and songwriter. She rose to prominence for her performance as Maureen Johnson in the Broadway musical Rent, a role which she reprised for the 2005 feature film adaptionIn 2004, she won the Tony Award for originating the role of Elphaba in the Broadway blockbuster wicked In 2014, she will be returning to Broadway in the musical. Menzel is also known for her portrayal of Shelby Corcoran . She has also enjoyed a lot the fame and beauty of his era,being the most sensational singer
The couple met on the set of Broadway's Rent in 1995, the fell in Love and has been together since, even reprising their roles for the 2005 movie version of the musical. There was some thing that made them both to tie up with the relation & that was love . The stunning pair tied the knot in 2003, and in 2009 welcomed their adorable son, Walker, to the world. This long lasting relationship provides them both a son & are very much concerned about him
After a long lasted relationship as it was not predicted by any one and mostly by the fans of both "Idina Menzel and Taye Diggs a sad news come across the social media about the breakup of the long lasting relationship. The relationship remain for 10 years but comes to an sad end.
There are many rumors moving along social media but the both have officially
" jointly decided to separate at this time," reps for Menzel and Diggs told PEOPLE. "Their primary focus and concern is for their son. We ask that you respect their privacy during this time."
As it is well said
"Relationship never dies a natural death...They are murdered by EGO, ATTITUDE and IGNORANCE."
It's unclear what led to the split, but Menzel previously hinted that despite appearances, their relationship wasn't all sunshine and rainbows all the time.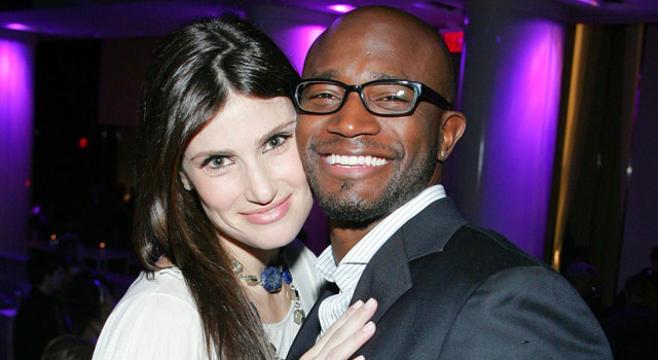 "We work at it," Menzel said. "I'm not going to glamorize it or glorify it—we go through tough times like everybody else, but we loveeach other very much. We try not to be away from each other for more than two weeks at a time, and we try to find new ways to communicate."
Diggs was rumored to be cheating on Menzel in summer 2013, but no one really wanted to believe it—and in November 2013, whispers that the couple may separate gained only a tiny bit of traction.