The Funeral of Nelson Mandela
Last Updated: December 16, 2013
Sponsored Links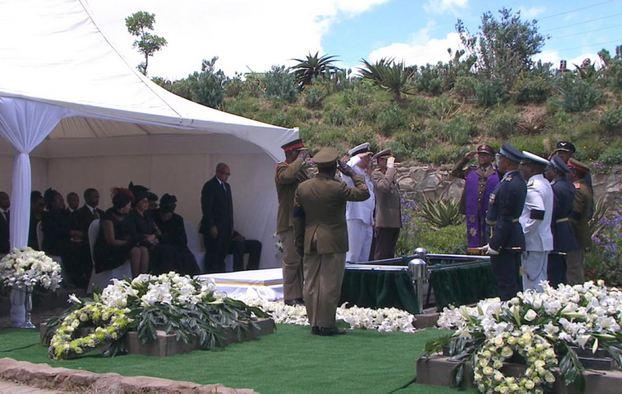 People watched as the helicopters hover, a Hercules disappearing towards the west. Photographer and workers from the air force space standing watching here on the perimeter of the runway. A few women are in tears as they bid farewell to Nelson Mandela for the last time. The plane was escorted by two fighter jets. Platoons of army march past and salute as his body is taken off the aircraft and into the car.

Hundreds of people have been lining the streets since early this morning to bid farewell to Nelson Mandela, everyone wanted to be the first. There was a lot of police activity, police officers, and the police and of course the army. Nelson Mandela was the first Commander in Chief of South African National Defense Force.

When people were asked why it is important for them to be here, they said, "It is important to be here because Mandela was our father, our grandfather, he is everything to South Africa, In fact to the whole world. And it means a lot to me to come here and say my last goodbye." Said a woman who stood amidst the crowds.

Later that night his funeral ceremony takes place and a choir performs in his memory. His widow Graca Machel and president Jacob Zuma were present. "His own gesture of kindness made all those around him want to also do good," said his daughter Zindziswa Mandela.