Eric Cantor Defeated on Tea Party By David Brat an Economic Professor
Last Updated: June 11, 2014
This is the biggest defeat for Eric Cantor which may leads to loss his seat in the November 4. midterm election.
The debate starts on tea party between Eric Cantor Number 2 Republican in the House of Representatives and David Brat an economics professor with Tea Party backing in suburban Richmond, Virginia district. Brat accused Cantor of betraying conservative principles on spending, debt and immigration.
During campaign, professor Brat accused Cantor for supporting immigration reform principles, including "amnesty" for undocumented workers. Cantor responded by sending voters a mailer boasting of his role in killing a House immigration bill that included that provision. Brat withal incriminated Cantor of losing touch with his central Virginia district while accommodating the party's leadership.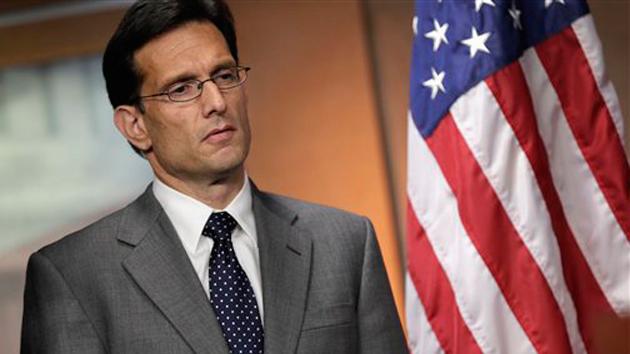 "I know there are a lot of long faces here tonight, It's disappointing, sure." Eric Cantor
"This is the happiest moment, obviously, of my life." David Brat
"We all saw how far outside the mainstream this Republican Congress was with Eric Cantor at the helm, now we will see them run further to the far right with the Tea Party striking fear into the heart of every Republican on the ballot," said Representative Steve Israel.
The results of this loss may leads to possible replacement for Cantor when the House meets to pick new leaders at the end of the year.
This I can believe. RT @DanRiehl: This is why Cantor lost, period, stop. http://t.co/2azhmWFmVL pic.twitter.com/LtvnqOhJrS

— David Freddoso (@freddoso) June 11, 2014