Warning
: mysqli::query(): (HY001/1038): Out of sort memory, consider increasing server sort buffer size in
/var/www/fanphobia.net/html/includes/functions.php
on line
351
Facts you should know about Cameron Diaz
Last Updated: May 08, 2014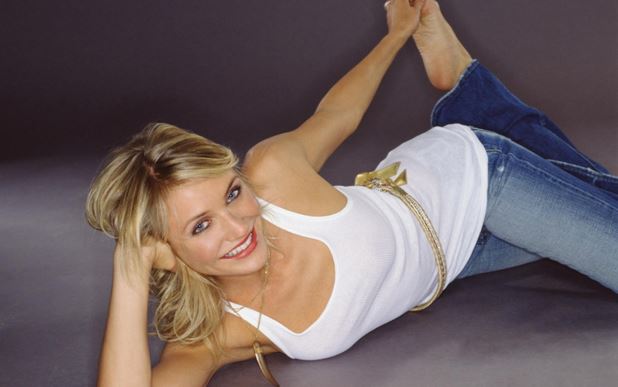 She is the dream girl for hundreds of millions around the world and no doubt a statue of hotness. Starting with a blockbuster "The Mask", the 41 years old actress still hypnotizes many hearts with her blue eyes and long legs. Here are some facts you should know about Cameron Diaz.
1)Cameron is a bad singer; she was ranked No. 1 on the "Worst Hollywood Signers 2006" list by Autograph Collector magazine. Don't ask her for autograph she will not give it but will lecture you how dumb autographs are.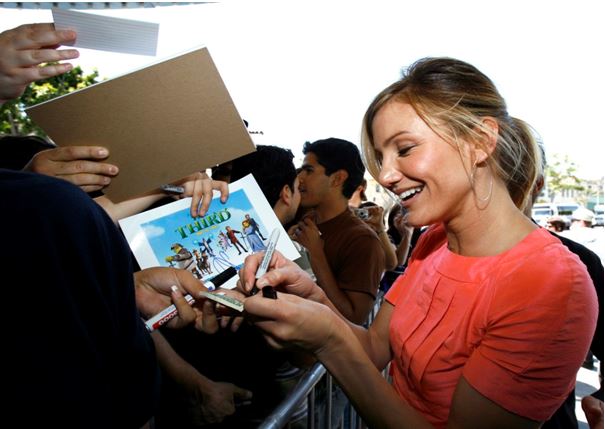 2)Cameron hates dirt; she will not shake hands with everyone, always keep a germicite hand cream with her and is a huge germaphobe–she cleans her apartment constantly and uses her elbow to open doors. She washes her face only with Evian Water.
3)Cameron loves rock music; She loves to listen to heavy metal and hard rock, like AC/DC, Ozzy Osbourne, Poison, Ratt and Iron Maiden.
4)Cameron is a technophobe; she said herself that she doesn't even know how to turn on a computer.
5)In her long career she had 3 boyfriends; Justin Timberlake (2003-2007) Alex Rodriguez(2010-2011) Elon Musk (2013-Present).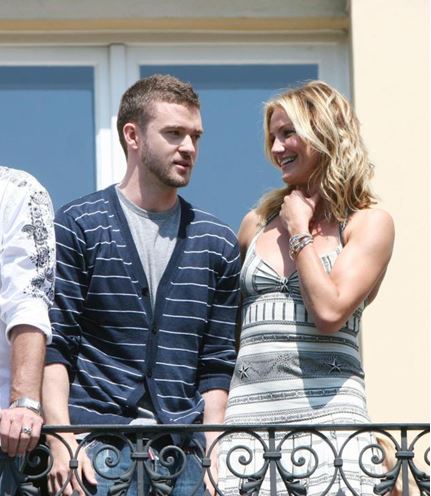 6)Cameron favorite sports is Sex; when asked about her favorite sports she said."Sex is the sexiest word in the English language. Just the word is sexy to me. There's something to it, don't you think? Sex is my favorite sport". Interestingly enough, another time she told Maxim magazine in 2011 that her favorite word is "sex."
7)Cameron is a light eater; her favorite food are Fried Chicken, french fries and pasta. She loves cooking and had a schedule for cooking every Saturday. She used to be a vegetarian once.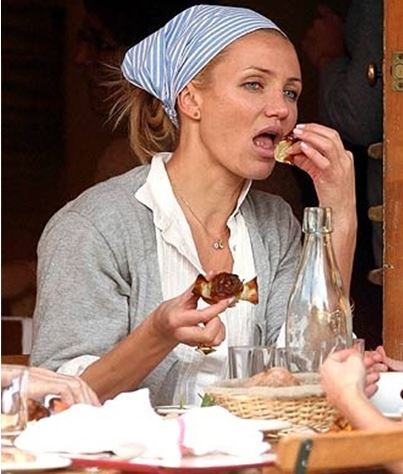 8)Cameron is a latecomer; she has a reputation for being late for everything.
9)Snoop Dogg also went to that high school the same time Diaz was there. The rapper has said, "She ran with my homegirls, all my little cheerleading homegirls" and that "she was fly and she was hip."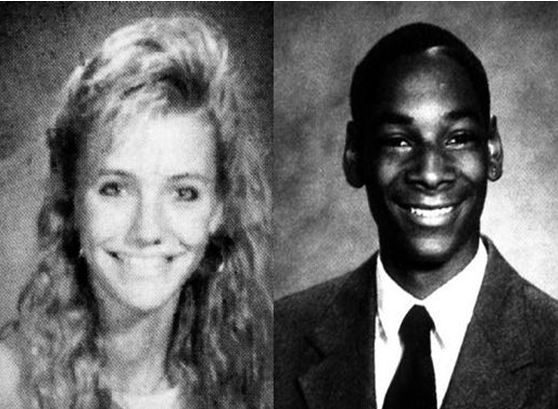 10)Cameron possibly is attracted towards women too as she herself said once. "I grew up with a lot of boys. I probably have a lot of testosterone for a woman."