Former Barcelona Coach Tito Vilanova Died
Last Updated: April 28, 2014
The former Barcelona coach, Tito Vilanova, who was battling Cancer, passed away on Friday. He was admitted to a hospital after having severe pain in his stomach on Thursday. He was just 45 years old and is survived by a wife and two children.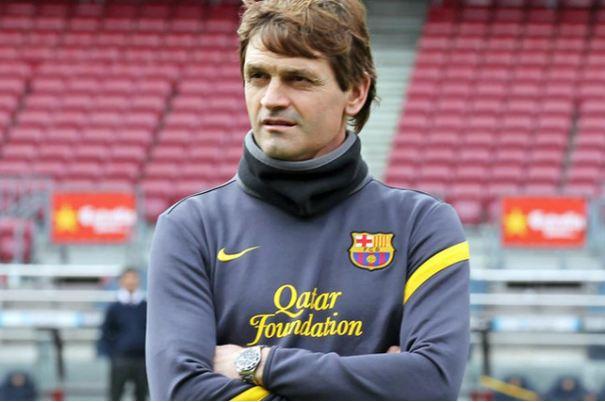 Vilanova after a professional playing career which culminated in three seasons in La Liga, where he played 26 games in three seasons for Celta de Vigo, Vilanova went on to work with Barcelona as an assistant coach under Pep Guardiola, being part of the squads that won 14 titles.
He was appointed as First Team Manager in 2012, winning the La Liga title in his first season. Vilanova had surgery in December 2012 and spent 10 weeks in New York having chemotherapy and radiotherapy, but he returned in March 2013 to see his side take the Spanish title in his sole season in charge. He left 10 months ago due to health issues.
"Tito will be a reference as a man and in terms of football for Barcelona forever. We thank him for everything he taught us. Rest in peace." Barcelona president Bartomeu said.
"FC Barcelona is in immense mourning. Tito Vilanova has died at the age of 45. May he rest in peace," said a statement from the Spanish club.
The funeral would take place on Monday at 20:00 CET and would be open to those who want to pay their respect over the weekend.