Gracie Gold women's winner at US championships
Last Updated: January 13, 2014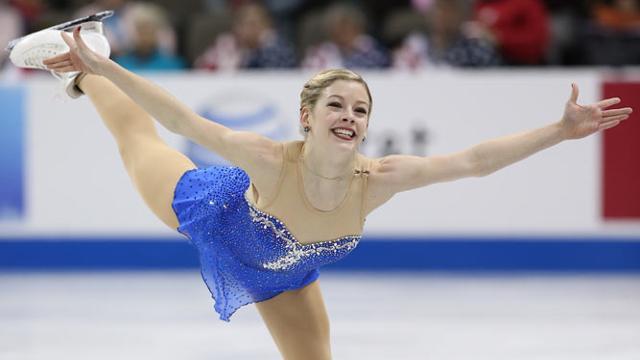 During the US Figure Skating Championship Gracie Gold takes women's crown. The achievement was reported on Saturday. She takes women's crown with a total score of 139.57 in the free skate. She skated to a 72.12 in the short program and in the free skating he scored as high as 139.5, totaling 211.69 points.

Gracie Gold expressed her happiness saying that her dream came true, and definitely this is an event for which she longed for. This was possible after several trainings and her ability to work consistently and with dedication. While hanging the medal around her neck she expressed her ultimate happiness for being a champion. She was extremely happy and could not even found words to express her feelings.

According to the champion it has been one of the emotional year for her, she says that her dedication and hard work are responsible due to which she was being picked for Olympic team, moreover she is also hopeful that she will prove herself best once again.

Although it has been a very competition, which is mostly mental competition, it is tough in a true sense because you go out there to compete with your dreams are in a row. The decent season definitely helpedher to get achievement.

The Olympic committee will decide regarding the team members which will make 2014 Olympic team, and an announcement will be made midday on Sunday.