HANK BASKETT's AFFAIR
Last Updated: July 04, 2014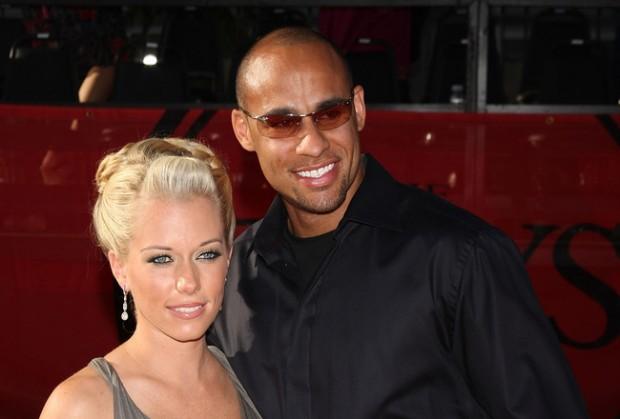 Kendra Wilkinson and Hank Basket may have an open marriage but it's not cool to sneak around your wife's back cheating on her with a youtube model named Ava Sabrina London. Rumors have it Kendra flushed her wedding ring down the toilet after she went through Hank's stuff and found a highly charged credit card bill. She was surely pissed to find him spending money on a model who is said to be transgender but her sexuality isn't the concern now.
Kendra just gave birth to her beautiful second child and she is on a rollercoaster of hormones, despite all that she still wants to give her husband a second chance. But if this reality couple really wants to survive they would at least have to go through counselling of Kendra should at least stay away from her husband to clear her mind. Reportedly they have an open marriage and time to time have welcomed people in their bed but it's something else to lie about an affair. If this was just another hanky-panky then Hank should have told Kendra about it and at least think about their 5 week old new born. A source close to Kendra tells us she is "doing okay" but she is "still in shock".
Hank is a former NFL basketball player 31 had a one-time thing with London 25 back in April. "Her kids are her no 1 priority. She doing what she needs to do" the source says, "she's a tough girl".