'In the Lonely Hour': Track-by-Track Album Review
Last Updated: June 21, 2014
Samuel Fredrick "sam" smith is a 22 year old British singer and songwriter. In October 2012 he was featured in disclosure's successful single "lash". that rose to number eleven on the UK chart. His following feature was Naughty Boy's "La La La" it earned him his first number-one single on the chart in May 2013.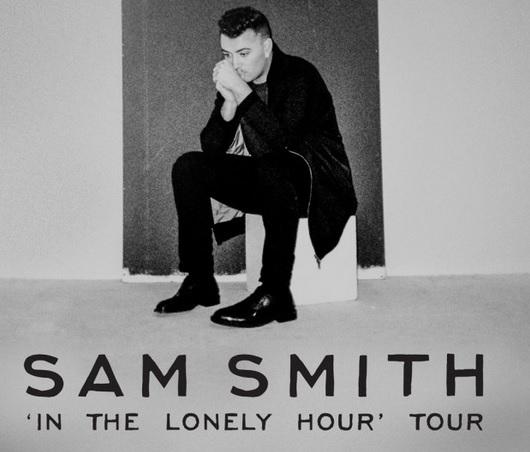 Later that year in December 2013, Smith got nominated for the 2014 BRIT Critics' Choice Award and the BBC's Sound of 2014 poll and he surprisingly won both of them. on 26 May 2014 he released his debut studio album, In the Lonely Hour, via Capitol Records.
In an interview he said he wants to sing like Rihanna . we are so glad he decided not to. because his debut singles show that he can do much more than that. His songs are more into beats but also draw the listener slowly into his voice. And mind you he is top notch jazz vocalist.
If it's not his vocals that thaw you out of your mind then his brave heart definitely would. His outwitted lyrics dictate his love for a man surely put all questions about his sexuality to rest.
"After writing the album," he told Billboard,
"I felt I'd given everything out, and I'm willing to keep doing that with my music for the rest of my life." Here's to seeing how he keeps pouring his heart out.
Track-by-Track Review of Sam Smith's Album
Money on my mind:
"Money On My Mind" boosts off the album energetically, with a crisp, hippety-hop backbeat and chopped-up back-up outbreaths. This one is kind of a bummer though: fools its listeners. All those synthesizers have mad e the chorus different form the rest of the vocal so there's high chances of it being unheard and it just reappears in the end.
Good Thing:
A guitar silently cries in the background as sam tries to sell his love story gone wrong. He talks about his beloved falling out of love with him, and as sam ignores him he is reminded of the pain his love interest caused him. the dramatic music and vocals and lyrics are enough for a wrecked heart to bleed.
Stay With Me:
Smith bedazzled an audience probably seeing him live for the first time with this splendid cut on "Saturday Night Live." In it, he fits a desperate cry for a one-night stand to stay into an powerful proclamation on being a sensitive man who knows what he is after, but has delusions that he may not get it. With carefully sited tambourines, the song forms to a unquestionable gospel reprise that would give goose bumps to even the most hardened Don Juan.
Leave Your Lover:
Asking for one night to keep going, begging the one he's in love with to leave his lover -- anyone who's made those same mistakes knows the outcome usually doesn't work out like a movie ending. This is one of the few moments on the record where it's apparent Smith has never been in a relationship; otherwise he would realize such dramatic concessions (standing in the rain, willing to give up everything) don't work if he's just not that into you.
I'm not the only one:
This is where sam changes his view towards his life, he picks himself up, dusts all his sad feelings off and goes on with a new perspective because he's found some clarity. The track opens up with some violins in the back that at some point do actually cry, and their pitch can bleed your ears. But his soulful voice and lyrics like "You say I'm crazy, because you don't think I know what you've done" are worth giving ear to.
I've told you now:
Smith's dominating part about his voice is the level of contrasting volume and affect throughout his songs. "In the Lonely Hour" escalates from high pitched to subtle tones where one can even hear the guitarist's fingers on the fret board. Smith growls "What the hell," as the music lifts, before asking the one question we all ask when everything goes wrong: "Why?" and in the end he just gives it all he's got and sounds like a balloon blown suddenly before his time's come.
Like I can:
Most of you who've heard Adele's "rolling in the deep" would be able to relate it to this one but the only difference is the chanting choir that haunts your souls and the maestro band with their breathtaking rhythms that sweep like an ocean current on your mind.
Life Support:
Smith write about his lover who he considers as his drug. Cries out to him (not so surprisingly all songs are about crying and begging) and just wants him to stay the night and he just might not (no not a chance, remember his lover). And the songs goes beats and drums and shattering notes, and that s just how it goes.
Not In That Way:
from how this songs opens and the guitars strum its hard not to mistake it as Otis Redding's "I've Been Loving You Too Long." It took him so long and half the songs on this album to come to realization of him loving a wrong man. The song presents clear notes and smith's enchanting voice makes it all the more difficult to stop the album now. This is undoubtedly one of the fines song on the album.
Lay Me Down:
This song has more magic and work to it than any other. From Whitney Houston's vocal skills, to refined Frank Sinatra threads, to an abrupt aggressive drum beat. In this song he explores his emotional battles with himself and starts off life anew.
Restart:
As the name suggests the idea of this song, smith re-starts his life with a blink of an eye, he quickly resounds from the pain and develops a calm attitude towards life, he stops all his quirky wallows that can do nothing but tame you into the hole deeper and deeper. And you can imagine the music with the rest, drum beats and then soothing chords are just more worthwhile in the moment.
Latch:
From the beginning of the album you've by far heard pretty much sad to sadder lyrics, and well what do you call this one then, this tops the bar of sad songs. Lyrics of "Latch" ("Now I've got you in my space/ I won't let go of you") are far more heartbreaking , wallowing than when disclosure had him do one for them. Here smith sings his heart out like a wailing whale while the music is again just as appealing.
La La La:
How do you fit a pop song with no relevant lyrics into a sad featured album? You don't your producer forced it on you. That's just what happened to poor sam. Undoubtedly the song is its best notion most happy lyricized and like any other pop song has upbeat music. This song was supposed to be featured in Emile Sande's hotel cabana.
Make It To Me:
And at the end the listener is invested in smith's unlucky tragedy, his pursuit to find the one person who completes his life. He goes back to the start and asks the same person to come back into his life and make it all the more worthwhile. He ends his album in a guitar solo and leaves the listener with an itch to want more.