Warning
: mysqli::query(): (HY001/1038): Out of sort memory, consider increasing server sort buffer size in
/var/www/fanphobia.net/html/includes/functions.php
on line
351
Kim Kardashian West robbed of millions by Paris gunmen
Last Updated: October 03, 2016
Kim Kardashian has fled France on a private jet after masked men put a gun to her temple, left her tied up in the bathroom of her luxury residence in Paris and stole millions of dollars' worth of jewellery in the early hours of Monday.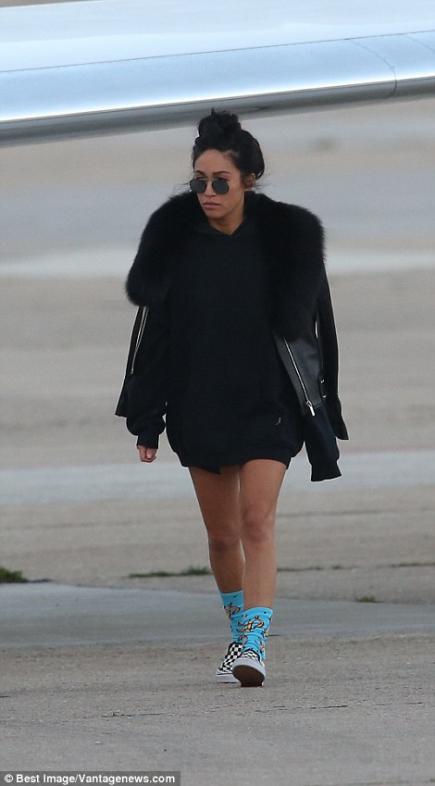 The reality star, 35, was robbed by five armed men wearing ski masks and clothes with police markings. At around 3am, the robbers entered the building after the concierge let them in. Handcuffed and at gunpoint, he then led them to the starlet's flat. Kim reportedly 'begged for her life' and told the gunmen she had children at home when two of them entered her room and held the gun to her head.
The men stole a jewellery box worth €6 million ($6.7 million/ £5.24 million) and a ring worth €4 million ($4.5 million/ £3.5 million), prompting fears that the valuables were personal ones, and not just jewellery Kim was borrowing for fashion week.
Kim also lost two of her prized smart phones – ones that are likely to contain a great deal of personal information.
In the star's last Snapchat post before she was robbed, she is seen wearing the eye-catching 15-carat Lorraine Schwartz engagement ring that was gifted to her from Kanye West.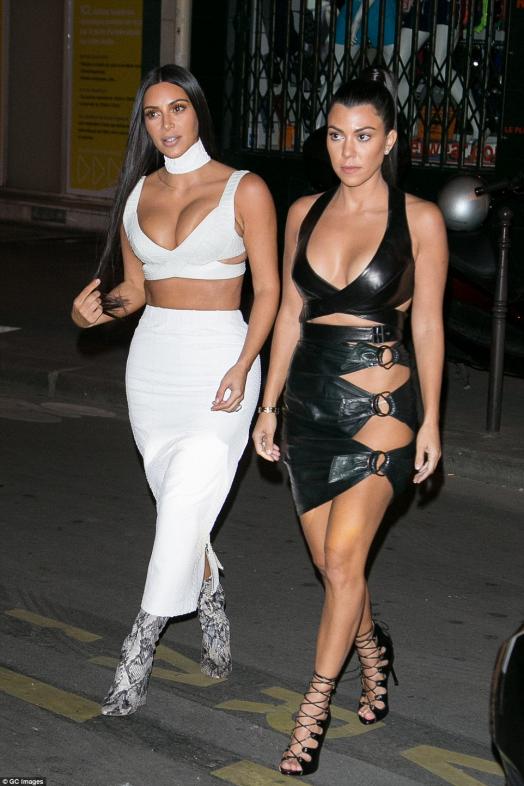 The rock is the second one her husband has given her after the original engagement band he proposed with back in 2013. The huge rock features a 20-carat emerald-cut centre stone and may well be the ring worth €4 million that police said has been taken.
In her social media posts from Paris Fashion Week, Kim can be seen wearing an assortment of dazzling jewels, including her diamond grillz by Dolly Cohen.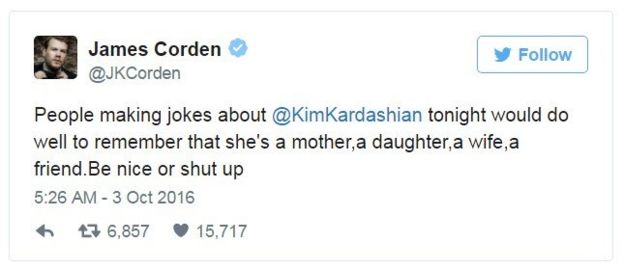 It is unclear if the couple's two children, three-year-old daughter North and 10-month-old son Saint, were at the home at the time. Police were guarding the site on Monday.
The star was in Paris for the city's fashion week with her mother Kris Jenner and her sister Kendall Jenner.
Last week she was approached by a prankster who tried to kiss her bottom but was stopped by a bodyguard.
Kardashian first rose to fame as a friend and stylist to Paris Hilton. She later appeared in her own reality programme, Keeping up with the Kardashians, about her family.