Super Bowl halftime show star Bruno Mars
Last Updated: February 05, 2014
Super Bowl halftime show star Bruno Mars
With a little help from Red Hot Chili Peppers and a lot of help from his own energy, Bruno Mars performed a start-to-finish energetic, outstanding and an entertaining and fun super bowl performance.
Peter Gene Harnandez born on October 8, 1985 known by his stage name Bruno Mars is an American Singer songwriter and record producer. Born and raised in Honolulu Hawaii, by a family of musicians, he started making music at a very young age, and performed in several musical venues in the hometown throughout his childhood. He pursued his musical careers in Los Angeles and he produced many of the songs for other artists as well.
Mars performed a very polished, kinetic, and tireless entertainment assault, by bringing him a wall of sound, more energy and a stadium full of LED lights than Denver Broncos could assemble in the entire first half.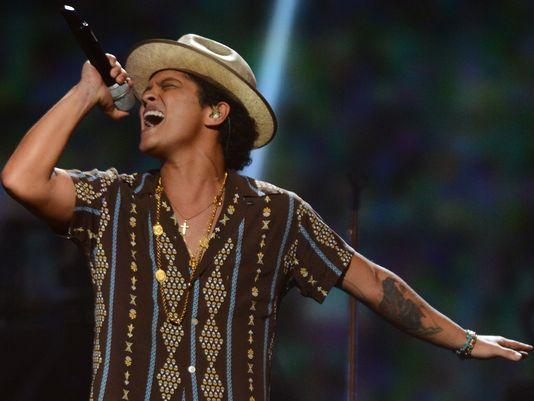 With totally aspiring sky-high pompadour, dancing, drumming, belting, and mugging the 50 yard-line stage with his outstanding energy, Mars rose to the headliner of the occasion of the one of the biggest music platform of the year. He managed to be strange and charming, strong and spritely at the same time.