Ten interesting things you need to know about Barack Obama
Last Updated: April 28, 2014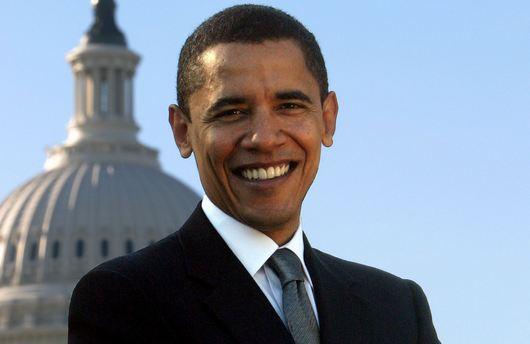 Here is a list of ten most interesting facts about Barack Obama, which you did not know earlier.
Obama was born in Honolulu on August 4, 1961. His full name is Barack Obama, where as Barack means blessed. Barry was his childhood nickname. He has been third African-American Senator since Reconstruction. In his home town a school has been named as the Senator Barack Obama Secondary School.
His wife, Michelle Robinson, is also a Harvard Law School graduate. He was supervised by Ms. Robin while he was working as a summer associate in Chicago law firm. The couple bought a house in June 2005, on Chicago's South Side. Its total worth was $1.65 million. The couple has moreover two daughters, Malia Obama and Sasha Obama.
Mr. Obama had one of the good habits which in his adolescence, which many of the youngsters lack; he says he did not like ice cream since working at Baskin-Robbins as a teenager. He loves playing Scrabble.
Obama sponsored a bill to require the police to videotape interrogations in capital crime case. Illinois was the first state to do this, while he was state senator that time.
He has been a big fan of Martin Luther King. His other favorite heroes include Mohandas Gandhi, Pablo Picasso and John Coltrane.
While he was growing up, he collected Spider-Man and Conan the Barbarian Comics.
As a young teenager, Obama was no exception drug adductors, the list of drugs which he experimented includes marijuana and cocaine, and probably he has taken more than enough.
He took Michelle Obama to watch the movie, "Do the Right Thing", when he was on his first date with her and one of the funniest thing which you ever come to know is that, Michelle said, "First car had so much rust that there was a rusted hole in the passenger door."
Harry Potter is the one of best series which Obama has read with his eldest daughter Malia. Moreover his favorite shows are Homeland Starring Claire Danes and Damian Lewis, and The Wire.
One of the surprising thing which you come to know is that, Obama rarely drinks alcohol, albeit he does not drink coffee, his go-to drink is black forest berry iced tea. Whereas his favorite healthy snack are apples.