US Health and Human Services Secretary Kathleen Sebelius Resigns
Last Updated: April 13, 2014
Sebelius
, who oversaw the creation of the Affordable Care Act and has been a lightning rod for criticism over its bungled rollout, has formally made the announcement on Friday. Her departure comes less than seven months before the midterm elections, in which Democrats across the country fear they will be punished at the polls over the introduction of the healthcare law, known as Obamacare.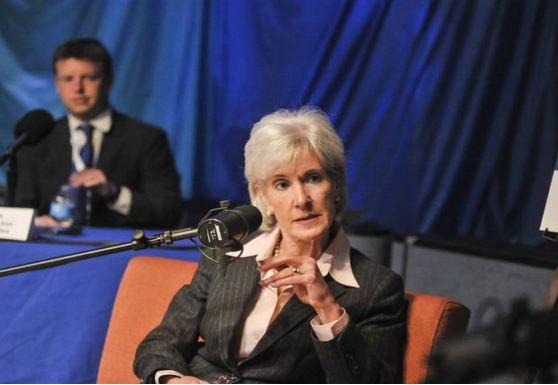 Mrs
Sebelius
had spent the past six months desperately trying to fix Obamacare's insurance website and convince Americans that the law could help them. With the April deadline past, now is as good a time as any for her to resign. The main questions are whether it will have much practical or political impact.
In getting the Obamacare exchange website running, "there were problems," the president said in the White House Rose Garden. "But under Kathleen's leadership, her team at HHS turned the corner, got the job done, and the final score speaks for itself."
Sebelius
continued to say she appreciated the opportunity to serve in her role as the nation's top health administrator of health programs. Obama said "I will miss her advice, I will miss her friendship, I will miss her wit, but I am proud to nominate somebody who holds these … in abundance, Sylvia Matthews Burwell." Burwell was unanimously confirmed by the Senate for her current post.