Colombia vs Japan: Match Summary and Facts
Last Updated: June 26, 2014
Sponsored Links

Quick facts about colombia:
No matter how many times we talk about their glorious victories in the 1990s in which they reached three consecutive tournaments these achievements would seem faint in front of their ex-lead defender Andres Escobar's murder in 1994.
Even though Colombia appeared 5 times in the worod cup: Italy in 1990, USA in 1994, France in 1998 it failed to make an impact until it stood as second team to qualify South American tournament. They are ranked as top 5th country in FIFA's world ranking list. Their best finish was in Italy in 1990 when they qualified ti secondround. Bernardo Redin and Adolfo Valencia (2) are the team's top goalscorer. Their coach Jose Pekerman took charge in january 2012 after Lionel Alvarez resigned when he led his team to a devastating failure in three matches.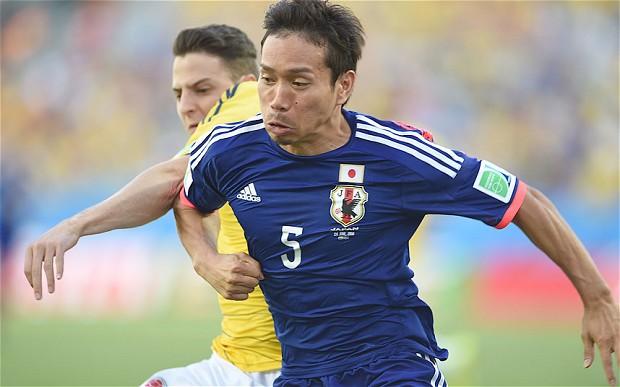 TEAM LINEUPS:
Japan: 1-Eiji Kawashima; 2-Atsuto Uchida, 15-Yasuyuki Konno, 22-Maya Yoshida, 5-Yuto Nagatomo; 17-Makoto Hasebe, 14-Toshihiro Aoyama; 10-Shinji Kagawa, 4-Keisuke Honda, 9-Shinji Okazaki; 13-Yoshito Okubo
Substitutes: 3-Gotoku Sakai, 6-Masato Morishige, 7-Yasuhito Endo, 8-Hiroshi Kiyotake, 11-Yoichiro Kakitani, 12-Shusaku Nishikawa, 16-Hotaru Yamaguchi, 18-Yuya Osako, 19-Masahiko Inoha, 20-Manabu Saito, 21-Hiroki Sakai, 23-Shuichi Gonda
Colombia: 1-David Ospina; 4-Santiago Arias, 16-Eder Alvarez Balanta, 7-Pablo Armero, 23-Carlos Valdes; 13-Fredy Guarin, 15-Alexander Mejia, 11-Juan Cuadrado, 20-Juan Quintero; 19-Adrian Ramos, 21-Jackson Martinez
Substitutes: 2-Cristian Zapata, 3-Mario Yepes, 5-Carlos Carbonero, 6-Carlos Sanchez, 8-Abel Aguilar, 9-Teofilo Gutierez, 10-James Rodriguez, 12-Camilo Vargas, 14-Victor Ibarbo, 17-Carlos Bacca, 18-Camilo Zuniga, 22-Faryd Mondragon
The ref: Pedro Proenca (Portugal)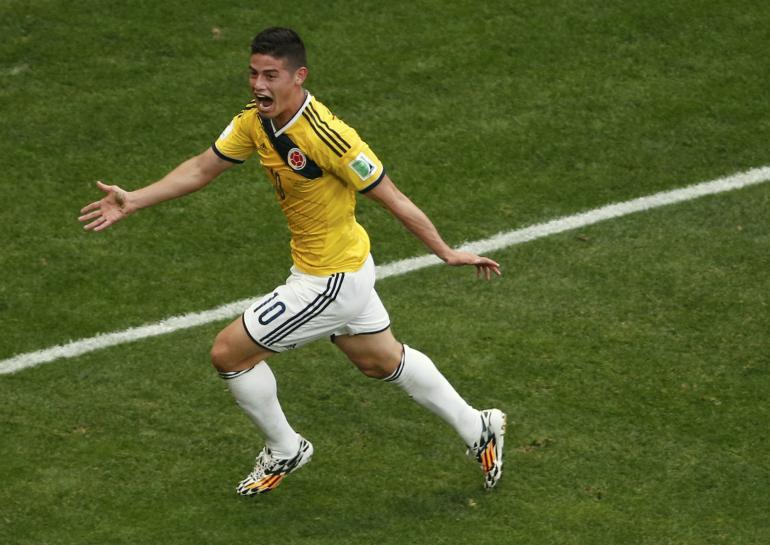 MATCH SUMMARY:
They're off and japan quickly gives away possession. Japan shakes off the danger from Martinez and Quintero and they look rather tired while Quintero is looking for his chance to goal. Japan finally gets control but gives away a free kick which Honda fires right into the wall and then in hands of Ospina. Kagawa sends a sharp pass into Okubo's feet; he returns it but is easily cleared. Japan wins a corner; Kagawa struggles to find space between japan's defence and midfield. Japan's yasuyuki gets a penalty after he fouls Colombis's Adrian Ramos. And Cuadrado goals for Colombia. Japan wins a free kick on the right of centre. Honda takes it and he shoves the ball into the wall and Mejia falls on the ground in the process. Ospina saves a dangerous near goal from Kagawa. A Colombian dives into the penalty area. Honda takes a free kick again and whips it left and right but Ospina clears it. Konno gives away possession and Quintero drags the shot wide. Aoyama fires a shot and right at the whistle Otazaki sends it right into the box because Ospina couldn't get his hands on it.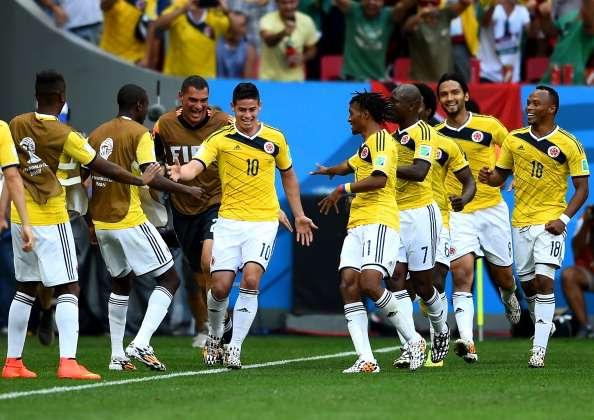 HALF TIME
Okazaki gives away a free kick by the left touchline. Guarin and Rodriguez are standing over it. |Rodriguez swings the ball to the back post but it comes back as Carbonera shoots it and the ball is cleared. Martinez shoots from the left hand side penalty area and it goes into the net. Aoyama is replaced by Yamaguchi. Kakitani replaces goal keeper Okazaki. Japan gets control of the ball. 81 minutes since the game started and Colombia Martinez goals for Colombia. Japan makes substituions. Kagawa is replaced by Kiyotake. Martinex is controlling the ball in front of Yoshida and he sends Rodriguez into the area he fools Yoshida and goal for the team.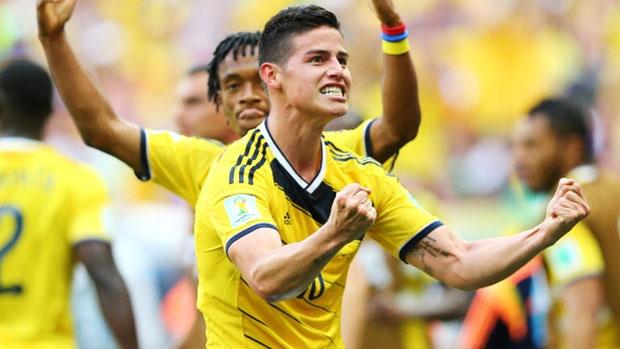 Colombia vs Japan Video Highlights