Lucy Hale gets vintage light bulb tattoo
Last Updated: June 28, 2017
It looks like the cast of Pretty Little Liars is going through some major beauty changes this week. First, it was Troian Bellisario who debuted a much shorter, retro-looking haircut. Then Ashley Benson stepped out with two tiny tats that were just as cool as they were perplexing. And now, it's Lucy Hale who's making a big beauty move, only her new ink is a lot less subtle.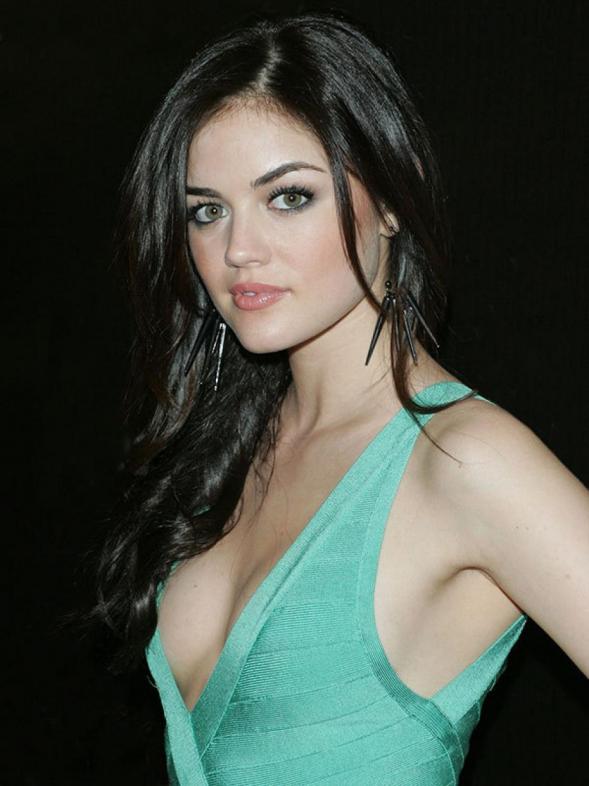 Celebrity tattoo artist Dr. Woo recently posted a photo of Hale's newest tattoo on Instagram. As you can see in the shot, the art on the back of her arm is a light bulb. But what does it mean?
"Lil vintage for @lucyhale," he captioned the photo, accompanying it with a lightbulb emoji.
Lucy's tiny tat couldn't be any cooler. Lucy didn't have Jon Boy give her her ink, though, but rather another famous artist: Doctor Woo (responsible for tatting the likes of Cara D, Zoe Kravitz, Miley Cyrus, and more). The LA tattooer took to Instagram last night to show off Lucy's design — a tiny vintage light bulb on the back of her arm, just an inch or so above her elbow. It's black and white, slightly shaded, and in typical Doctor Woo form, intricately done down to every last detail.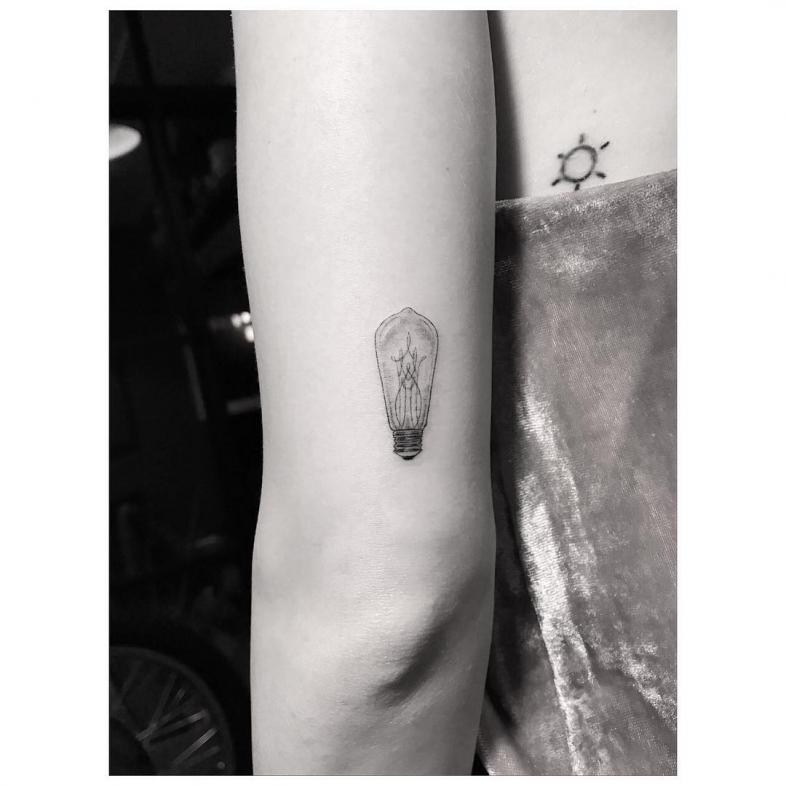 Lucy already has several tattoos, including the infamous "a" she got with her fellow PLL co-stars. She also rocks the word "light" on her side, so there must be a theme going on here. Whatever the meaning behind her light-themed body art, this latest one is definitely a worthy addition to her collection.