Warning
: mysqli::query(): (HY001/1038): Out of sort memory, consider increasing server sort buffer size in
/var/www/fanphobia.net/html/includes/functions.php
on line
351
Trump PAC fakes appeal from Obama to lure blacks to vote GOP in crucial Ga. race
Last Updated: June 21, 2017
Democrat Jon Ossoff and Republican Karen Handel square off in Tuesday's special election for Georgia's 6th Congressional District. Forbes is publishing live results of the of the election thanks to John Ekdahl at DecisionDeskHQ.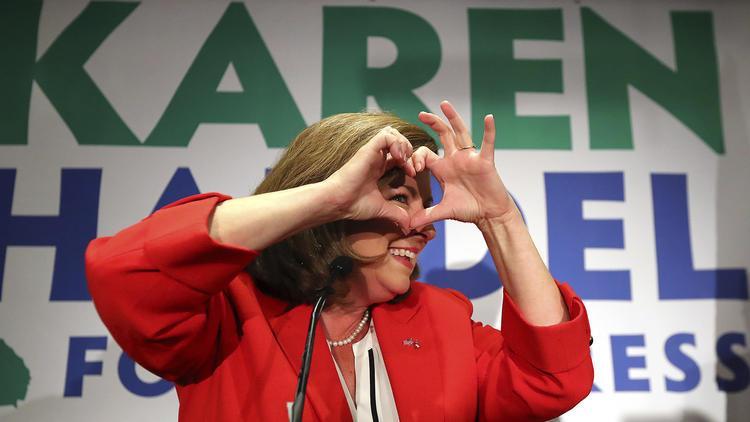 The special election will fill the congressional seat vacated by Republican Tom Price after he was confirmed as Health and Human Services Secretary in February. Candidates and outside groups spent nearly $55 million in the race -- the most expensive House election in history, according to The New York Times.
Barack Obama's Hyde Park barber has been thrown into some brutal last-minute campaign ads halfway across the country in Georgia.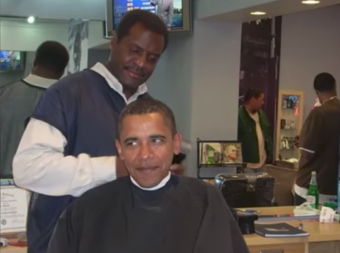 The solo-named Zariff, who has cut the former president's hair since Obama first came to Chicago in the 1980s, is finding some of his pearls of wisdom used against a Democratic candidate in a tough special election race Tuesday for Georgia's 6th District.
When Obama arrived here, he would go to Zariff's shop where he would not only get his hair cut but also hear political discussions. Zariff once described to Obama how politics worked in the city before the election of the city's first African-American mayor, Harold Washington.
Trump PAC Uses Obama's Voice In Deceptive Political Ad
it's no surprise that a pro-Trump group is blatantly lying in a deceptive ad targeting Black voters in Georgia's crucial special election on Tuesday.
The Washington Post reports that Great America Alliance PAC is running a radio ad in the Atlanta area that uses former President Barack Obama's voice out of context, apparently to lure Black voters away from Democrats or to sit out this election.
Both parties are pouring record amounts of resources into the race widely viewed as a referendum on the Trump presidency. It pits Democrat Jon Ossoff against Republican Karen Handel for a vacant congressional seat. Georgia's sixth congressional district has been a GOP stronghold for years, but Democrats have an opportunity to snatch it in a tight election.
The ad opens with conservative activist Autry Pruitt, a Black Trump supporter, identifying himself as "a fellow Black American." He says the Democrats are suddenly interested in the community's well-being because of the upcoming election. "Here's what President Barack Obama had to say about it," Pruitt says.