Warning
: mysqli::query(): (HY001/1038): Out of sort memory, consider increasing server sort buffer size in
/var/www/fanphobia.net/html/includes/functions.php
on line
351
9 Things everyone should know about Blake Lively
Last Updated: May 07, 2014
It would not be wrong if it is said that Blake Ellender Lively is the most buzzed TV actress. And why she shouldn't be she is the lead of the one of the most successful American teen drama television series. The 26 years old actress already has millions of fans all over the world as the actress is not only a small screen icon but has been a part of big screen hits like The Sisterhood of the Traveling Pants, The Private Lives of Pippa Lee, The Town, Green Lantern, Accepted and Savages. Marring to a mega star Ryan Reynolds (her co-actor in Green Lantern) hasn't steal the spotlight from the actress as she continues to shine glowingly in the industry. Here are some of the things you should know about her.
1)Lively began the first grade when she was only 3 years old.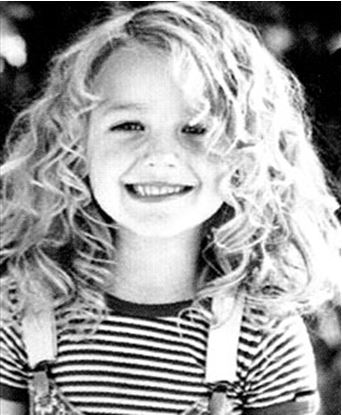 2)During her childhood, her parents took her with them to acting classes that they taught because they did not want to leave her with a babysitter. Lively said that watching her parents teach acting classes helped her learn the "drills" of acting and gain confidence as she got older.
3)She loves social media and online shopping. Her favorite website is Goop for shopping and she is obsessed with Pinterest. She had an account on Pinterest with a fake name which nobody knows.
4)Lively is a foodie; she loves to eat, cook, surf about cuisines and read food magazines. She recently said in an interview that she will leave acting to launch her foodie website. When asked what is your family tradition she said eating. Her favorite food is Sprinkles red velvet cupcakes.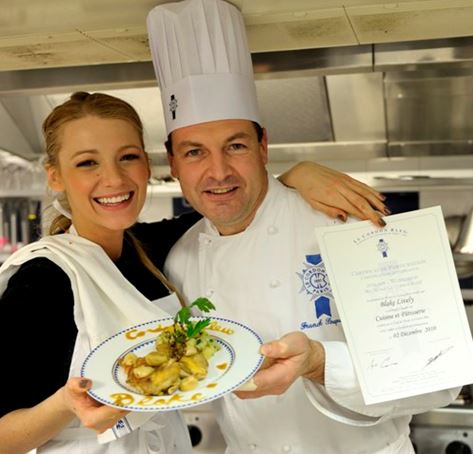 5)Lively is accident prone; on the sets of The Sisterhood Of The Traveling Pants 2 she jumped off a cliff and stepped on a sea urchin. "I also jumped off a cliff and while I was crawling out [of the sea], I stepped on a sea urchin and got, like, 42 sea urchin needles lodged in my foot." She said about the incident.
6)She is totally a Republican; during the 2008 United States presidential election, Lively expressed her support for Barack Obama. Lively and Penn Badgley appeared in a pro-Obama commercial, as part of MoveOn.org's Youth Vote program.
7)Her X-boyfriends include Leonardo DiCaprio, Penn Badgley her husband Ryan Gosling. Her relationship with Ryan was rumored in 2010 but both celebrities denied it and said they are just good friends.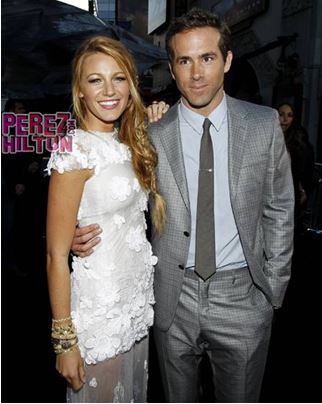 8)She loves listening to Ray Charles, Britney Spears and Justin Timberlake. When asked her favorite music she said. "My favorite music is Ray Charles for when I want to feel mellow, and Britney Spears and Justin Timberlake when I want something more funky."
9)Lively loves interior designing; when asked what she would have done if not acting she replied "I would love to open my own interior decorating business…I grew up reading Martha Stewart and the William Sonoma catalog, I was never interested in things like Teen Beat."