Carrie Fisher Had Cocaine, Heroin, Ecstasy in Her System, Autopsy Shows`
Last Updated: June 19, 2017
Carrie Fisher had taken cocaine,

heroin

, and ecstasy shortly before her death, according to an autopsy.
The results indicated that the 60-year-old actor had the three drugs in her system when she became ill on a flight last year. She had a heart attack as she flew from London to Los Angeles in December, and spent several days in intensive care until she died in hospital.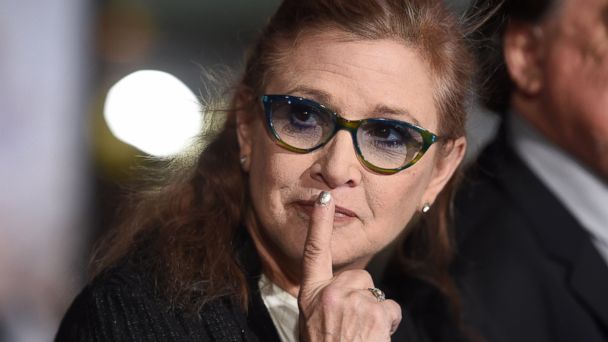 On Friday, a statement from the Los Angeles coroner said the exact cause of death was unknown but cited factors including sleep apnoea, heart disease and drug use.
Sleep apnoea is a common condition in which a person stops breathing during sleep, either for a few seconds or minutes.
In a statement released to People magazine after the coroner's ruling, Fisher's daughter Billie Lourd said: "My mum battled drug addiction and mental illness her entire life. She ultimately died of it.
"She was purposefully open in all of her work about the social stigmas surrounding these diseases."
Her manner of death will be listed as undetermined, the coroner's statement said.
Fisher's death certificate, issued in January, stated that the cause of death was "cardiac arrest/deferred".
"Ms. Fisher suffered what appeared to be a cardiac arrest on the airplane accompanied by vomiting and with a history of sleep apnea," the report states. "Based on the available toxicological information, we cannot establish the significance of the multiple substances that were detected in Ms. Fisher's blood and tissue, with regard to the cause of death."
On Saturday, the Los Angeles medical examiner initially listed sleep apnea and "other undetermined factors" as the cause of Fisher's death.