Warning
: mysqli::query(): (HY001/1038): Out of sort memory, consider increasing server sort buffer size in
/var/www/fanphobia.net/html/includes/functions.php
on line
351
Lindsay Lohan admits to Lovers List in Watch What Happens Live
Last Updated: April 20, 2014
Lindsay Morgan Lohan, 27, confessed that she had relationship with the list of lovers brought up by host Andy Cohen on the American late night show.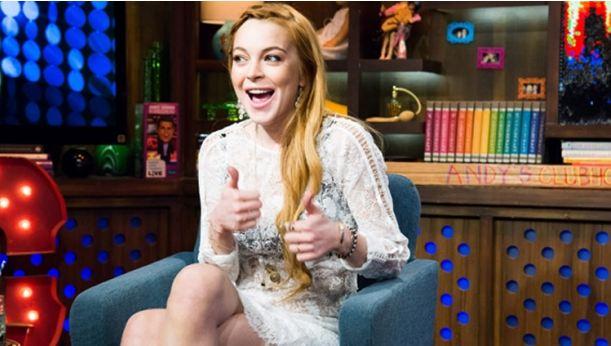 Lindsay Lohan has been putting it all out on the censor-free reality show on Thursday. When Lindsay stopped by the Watch What Happens Live Clubhouse to gush about being on "Team Lisa Vanderpump" and Coachella, it was only a matter of time before Andy Cohen brought up "the list", the group of names of famous hotties she's reportedly hooked up with, which surfaced in a tabloid a few weeks ago.
During the "Plead the Fifth" segment on the shocking round up of the alleged famous men she bedded. "I cannot confirm or deny it," she said. "You know what? I'm going to get serious for a second," she continued.
The list was published in "In Touch Weekly" last month.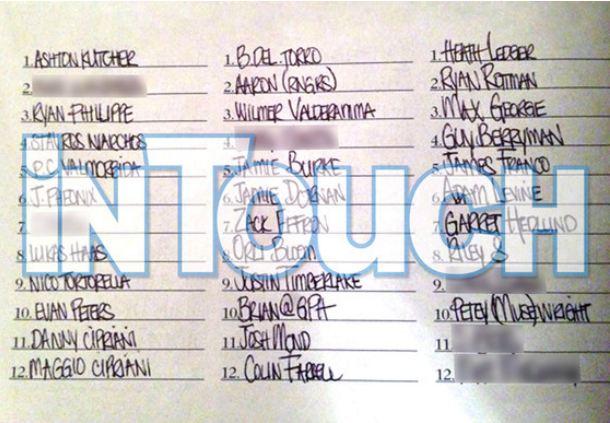 "That was actually my fifth step in AA at Betty Ford. Someone, when I was moving during the OWN show, must have taken a photo of it. That's a really personal thing and it's really unfortunate. I talk about this on the last episode of the OWN show," she added. "To be continued."
The list includes big names like Ashton Kutcher, Ryan Phillippe, Orlando Bloom, Justin Timberlake, Adam Levine, James Franco, Heath Ledger, Zac Efron, Benicio Del Toro, Joaquin Phoenix, Jamie Dornan and more.