Megyn Kelly's Alex Jones interview a ratings flop
Last Updated: June 19, 2017
Megyn Kelly's interview with conspiracy theorist Alex Jones was the talk of the TV industry last week, but based on the Nielsen ratings, viewers did not care.
"Sunday Night With Megyn Kelly" averaged 3.53 million viewers in its Sunday 7 p.m. time slot, the lowest figure yet since the program
Kelly's program was swamped by a rerun of "60 Minutes" on CBS, which averaged 5.3 million viewers in the hour. In the 25-to-54 age group that advertisers seek on the shows, with 888,000 viewers to CBS' 864,000.
ABC's "America's Funniest Home Videos" had 3.7 million viewers, and in the 25-to-54 demographic finished ahead of both news programs.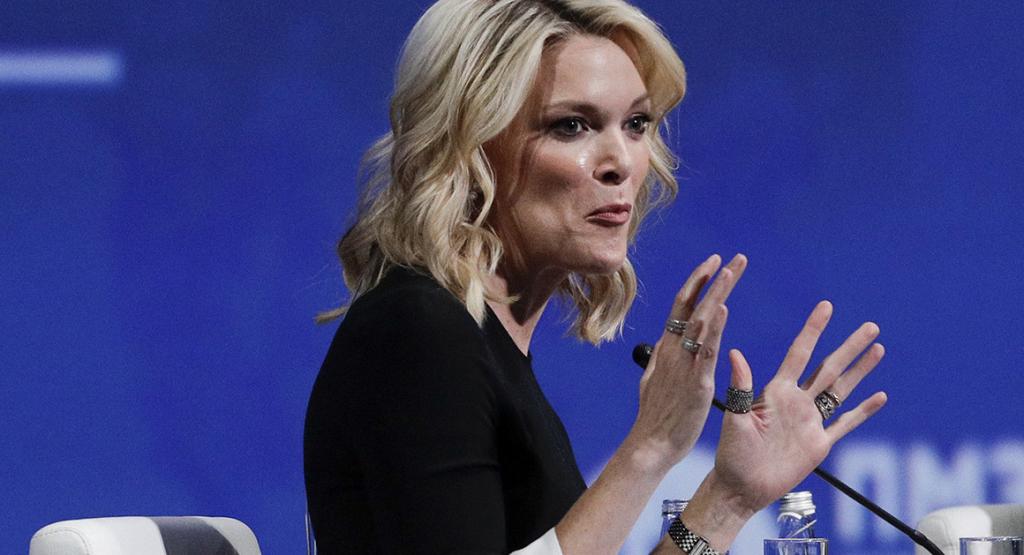 Kelly's interview with Jones, a conspiracy theorist, and radio host was criticized in some circles, including by families of the Sandy Hook shooting massacre that left 20 young children and six adults dead, in the days leading up to the broadcast. Jones has described the shooting as a hoax.
Sponsors including J.P. Morgan Chase pulled their ads on the program as families in Newtown, Conn. implored Kelly to pull the interview.
Full Interview Conversation of Megyn Kelly
KELLY: ALEX JONES WAS NEARLY 5,000 MILES AWAY FROM MANCHESTER, ENGLAND WHEN A SUICIDE BOMBER KILLED 22 PEOPLE AT A CONCERT LESS THAN FOUR WEEKS AGO. DESPITE THE DISTANCE, AND WITH FEW FACTS KNOWN, JONES DID WHAT HE OFTEN DOES: JUMPED MOUTH-FIRST INTO CONTROVERSY.
ALEX JONES (May 22, 2017 YouTube video): A big bomb goes off at a pop star's rock concert bombing a bunch of liberal trendies.
MEGYN KELLY: You said, "It was a bunch of liberal trendies who were killed, the same people who are promoting open borders, bringing Islamists in.
ALEX JONES: Yes.
MEGYN KELLY: In response to which, many people looked at the victims, many of whom were 15, 14. There was a little eight …
ALEX JONES: No. I'm sorry I didn't blow 'em up. I know. But I did something bad, though?
MEGYN KELLY: No, that - that you …
ALEX JONES: Oh, no, no, no, no …
MEGYN KELLY: … would suggest that …
ALEX JONES: 'cause …
MEGYN KELLY: … that an eight - that an eight-year-old, right? There was Saffie Rose Roussos, eight years old, that she was a liberal trendy, right? 'Cause that's what you said about the victims is what has people upset …
ALEX JONES: No, that's - yeah, no, no. The media misrepresenting and clipping that the way you did. I got home at, like, 6:00, heard about it. The ages of the victims weren't even known. But they were saying it was jihadi. And I said, "How crazy is it that liberal trendies are now the victims?" And then I start going and looking. Of course, if there's kids being killed by Muslims, I'm not saying that it's their fault.
MEGYN KELLY: THAT PATTERN: RECKLESS ACCUSATION, FOLLOWED BY EQUIVACATIONS AND EXCUSES IS CLASSIC ALEX JONES.
ALEX JONES CLIP: They can just carte blanche go anywhere ...
MEGYN KELLY: HE HAS SPENT NEARLY TWO DECADES ON THE FRINGE, SHOUTING HIS CONSPIRACY THEORIES INTO ANY MICROPHONE HE COULD GET IN FRONT OF. HERE HE IS ON AUSTIN COMMUNITY TELEVISION IN 2001.
ALEX JONES CLIP: Tyranny is enveloping the globe.


MEGYN KELLY: HE AND HIS COMPANY, INFOWARS, HAVE BEEN STEADILY GAINING FOLLOWERS FOR YEARS, PRODUCING RADIO SHOWS AND WEBCASTS, WHICH REACH MILLIONS A MONTH. BUT JONES' INFLUENCE HIT NEW HEIGHTS WHEN HE ATTRACTED A VERY FAMOUS FAN: THEN PRESIDENTIAL CANDIDATE DONALD TRUMP.
DONALD TRUMP (On Alex Jones' show December 2, 2015): I just want to finish by saying your reputation is amazing.
MEGYN KELLY: IN DECEMBER, 2015, MR. TRUMP APPEARED ON JONES' RADIO PROGRAM, OFFERING PRAISE AND PROMISES.
DONALD TRUMP (On Alex Jones' show December 2, 2015): I will not let you down. You will be very, very impressed I hope and I think we'll be speaking a lot.
MEGYN KELLY: SEPARATELY, BOTH MEN HAD SUPPORTED THE FALSE STATEMENT THAT BARACK OBAMA WAS NOT A NATURAL-BORN CITIZEN. AND THEY'VE HAD MORE IN COMMON SINCE.
ALEX JONES (February 24, 2017): I agree with Trump on that. He agrees with me. And then we got articles, "he's following Alex on coal." "He's following Alex on guns." "He's following Alex on borders."
MEGYN KELLY: THE 2016 CAMPAIGN WAS GOOD FOR INFOWARS. ITS YOU TUBE MONTHLY VIEWS REACHED 83 MILLION IN NOVEMBER 2016, MORE THAN FIVE TIMES HIGHER THAN THE PREVIOUS NOVEMBER. AND WHEN MR. TRUMP WON, ALEX JONES FOUND HIMSELF WITH ACCESS TO THE SEAT OF POWER. INFOWARS GOT A TEMPORARY WHITE HOUSE PRESS PASS FOR THE FIRST TIME, AND JONES SAYS MR. TRUMP CALLED HIM AFTER THE ELECTION TO THANK HIM FOR HIS HELP.
MEGYN KELLY: You have said that it's surreal to say something on Infowars and then hear it come out of the President of the United States' mouth a couple days later.
ALEX JONES: I mean, that has happened. But, I mean …
MEGYN KELLY: Do you think he's watching?
ALEX JONES: I mean, I know Trump watches and sees the clips and things.
MEGYN KELLY: WE DID FIND INDICATIONS OF THAT. ON JULY 22, 2015, INFOWARS PUT UPTHIS VIDEO, CLAIMING IT SHOWED DRUG TRAFFICKING ALONG THE US-MEXICO BORDER. ALTHOUGH WE DON'T KNOW WHAT IT ACTUALLY SHOWS.
INFOWARS REPORTER: We actually witnessed a drug smuggling operation from Mexico into the U.S. …
MEGYN KELLY: THREE DAYS LATER, MR. TRUMP GAVE THIS SPEECH IN IOWA.
DONALD TRUMP: Big story, it's all over the place now - guys swimming across, and big bags of stuff, it's drugs, swimming across the river.
MEGYN KELLY: THIS WAS INFOWARS PREVIEWING THE FIRST PRESIDENTIAL DEBATE BETWEEN DONALD TRUMP AND HILLARY CLINTON.
ALEX JONES (September 25, 2016): I think she's going to show up - on drugs though - she's going to be whacked out.
MEGYN KELLY: AND MR. TRUMP'S TAKE NOT LONG AFTER:
DONALD TRUMP (October 15, 2016): We should take a drug test prior, because I don't know what's going on with her.
MEGYN KELLY: DONALD TRUMP ALLY AND FREQUENT INFOWARS GUEST ROGER STONE UNDERSCORED THE CONNECTION BETWEEN JONES AND THE TRUMP CAMPAIGN IN A TWEET LAST SPRING. IT READ: "MSM ELITES DON'T SEE THAT @REALALEXJONES AND @INFOWARS REACH MILLIONS OF @REALDONALDTRUMP SUPPORTERS AND HELPED MAKE THE TRUMP REVOLUTION."
ALEX JONES (February 22, 2017): Donald Trump calls me. The secretary says, "Donald Trump would like to talk to you, Mr. Jones, would you like to talk to him? Yes, boom."
MEGYN KELLY: WHILE JONES HAS BOASTED OF HIS CONTACT WITH THE PRESIDENT ON HIS RADIO SHOW, HE DOWNPLAYED IT IN HIS INTERVIEW WITH US, CLAIMING THE MAINSTREAM MEDIA, OR MSM, HAS EXAGGERATED THEIR CONNECTION.
ALEX JONES: I think my influence on Trump is way, way lower than what MSM has said.
MEGYN KELLY: Well, what kind of access do you have?
ALEX JONES: He's just called sometimes and, you know, talked about politics or thanked me, stuff like that. That's it.
MEGYN KELLY: Would you describe yourself as friends?
ALEX JONES: No.
MEGYN KELLY: Friendly?
ALEX JONES: Sure.
MEGYN KELLY: And how many times has he called you?
ALEX JONES: I don't want to get into all that.
MEGYN KELLY: What is it, do you think, about Alex Jones that President Trump finds so amazing?
CHARLIE SYKES: That's a scary question.
MEGYN KELLY: CHARLIE SYKES IS A CONSERVATIVE WRITER ANDCONTRIBUTOR .HE'S BEEN CRITICAL OF PRESIDENT TRUMP.
CHARLIE SYKES: Obviously, there's a conspiratorial turn in the president's thinking and in his imagination. And those darker impulses are fed into by Alex Jones.


MEGYN KELLY: JONES SPEAKS TO HIS LISTENERS FOR HOURS A DAY, SIX DAYS A WEEK. HIS RANTS CAN BE VULGAR AND HATE FILLED LIKE THIS ONE DIRECTED AT A MEMBER OF CONGRESS.
ALEX JONES (March 2017): Schiff looks like the arch - archetypal c***sucker. And there's something about this fairy hopping around, trying to intimidate people like me and you. I want to tell Congressman Schiff and all the rest of them, "You want to sit here and say that I'm a goddamn, f**king Russian. You get in my face with that I'll beat your goddamn ass, you son of a bitch."
MEGYN KELLY: JONES BEGAN DEVELOPING HIS CONSPIRACY THEORIES AS A TEENAGER. HE GREW UP THE OLDEST CHILD OF A DENTIST AND A HOMEMAKER, AND WENT TO HIGH SCHOOL IN AUSTIN, TEXAS.
ALEX JONES: I read a lot of history books when I was a kid. And I also had family that was educated, so, I mean, I just knew how things actually worked, versus what the news was saying sometimes.
MEGYN KELLY: AFTER A BRIEF STINT IN COMMUNITY COLLEGE, JONES FOUND HIS CALLING AT PUBLIC ACCESS TV IN AUSTIN. HE WENT INTO BUSINESS FOR HIMSELF, FOUNDING INFOWARS IN 1999. MANY DOUBTED HIS PROSPECTS, BUT HE'S NOW WORTH MILLIONS. INFOWARS MAKES MOST OF ITS MONEY BY SELLING PRODUCTS LIKE MALE SUPPLEMENTS. THE MAIN PITCHMAN: JONES HIMSELF.
ALEX JONES: I mean, it costs $45, $50 million a year to run this.
MEGYN KELLY: And how much money's being made?
ALEX JONES: Well, the money that's made is pretty much put back into things.
MEGYN KELLY: JONES USES THAT MONEY TO SPREAD HIS MESSAGE, A MESSAGE THAT HAS CAUSED ENORMOUS PAIN.
CHARLIE SYKES: What he has done is he has injected this sort of toxic paranoia into the mainstream of conservative thought in a way that would have been inconceivable a couple of decades ago. We're talking about somebody who traffics in some of the sickest, most offensive types of theories.
MEGYN KELLY: AT THE TOP OF THAT LIST IS JONES' OUTRAGEOUS STATEMENT THAT THE SLAUGHTER OF INNOCENT CHILDREN AND TEACHERS AT SANDY HOOK ELEMENTARY SCHOOL, ONE OF THE DARKEST CHAPTERS IN AMERICAN HISTORY, WAS A HOAX.
NEIL HESLIN: I lost my son. I buried my son. I held my son with a bullet hole through his head.
MEGYN KELLY: NEIL HESLIN'S SON JESSE, JUST 6-YEARS-OLD, WAS MURDERED, ALONG WITH 19 OF HIS CLASSMATES AND SIX ADULTS ON DECEMBER 14, 2012 IN NEWTOWN, CONNECTICUT.
NEIL HESLIN I dropped him off at 9:04. That's when we dropped him off at school with his book bag. Hours later I was picking' him up in a body bag.
MEGYN KELLY: ALEX JONES REPEATEDLY CLAIMED THAT THE SHOOTING NEVER HAPPENED. HERE HE IS ON INFOWARS IN DECEMBER 2014.
ALEX JONES (on his show): It took me about a year with Sandy Hook to come to grips with the fact that the whole thing was fake.
MEGYN KELLY: you said, "The whole thing is a giant hoax. How do you deal with a total hoax? It took me about a year, with Sandy Hook, to come to grips with the fact that the whole thing was fake. I did deep research. And my gosh, it just pretty much didn't happen."
ALEX JONES: At that point, and I do think there's some cover-up and some manipulation, that is pretty much what I believed. But then I was also going into devil's advocate. But then we know there's mass shootings, and these things happen. So again …
MEGYN KELLY: But you're trying to have it all ways, right?
ALEX JONES: No, I'm not.
MEGYN KELLY: If you wrongly went out there and said it was a hoax, that's wrong.
ALEX JONES: But what I already answered your question was, listeners and other people are covering this. I didn't create that story.
MEGYN KELLY: But Alex, the parents, one after the other, devastated. The dead bodies that the coroner autopsied …
ALEX JONES: And they blocked all that. And they won't release any of it. That's unprecedented. Even …
MEGYN KELLY: All of the parents …
ALEX JONES: … even the reports.
MEGYN KELLY: … decided to come out and lie about their dead children?
ALEX JONES: I didn't say that …
MEGYN KELLY: What happened to the children?
ALEX JONES: I will sit there on the air and look at every position and play devil's advocate.
MEGYN KELLY: Was that devil's advocate? "The whole thing is a giant hoax. The whole thing was fake."
ALEX JONES: Yes. Because I remember, even that day, to go back from memory, then saying, "But then, some of it looks like it's real." But then what do you do, when they've got the kids going in circles, in and out of the building with their hands up? I've watched the footage. And it looks like a drill.
MEGYN KELLY: When you say, "parents faked their children's death," people get very angry.
ALEX JONES: Yeah, well, that's - oh, I know. But they don't get angry about the half million dead Iraqis from the sanctions. Or they don't get angry about all the illegals pouring in …
MEGYN KELLY: That's a dodge
ALEX JONES: No, no. It's not a dodge. The media never covers all the evil wars it's promoted and all the big things …
MEGYN KELLY: That doesn't excuse what you did and said about Newtown, and you know it …
ALEX JONES: Oh, but I - here's the difference. Here's the difference. I looked at all the angles of Newtown. And I made my statements long before the media even picked up on it.
MEGYN KELLY: IN OUR INTERVIEW, WE ASKED JONES NUMEROUS TIMES WHAT HE NOW BELIEVES. AND HE NEVER COMPLETELY DISAVOWED HIS PREVIOUS STATEMENTS.
ALEX JONES: I tend to believe that children probably did die there. But then you look at all the other evidence on the other side. I can see how other people believe that nobody died there.
MEGYN KELLY: OF COURSE, THERE IS NO "EVIDENCE ON THE OTHER SIDE." AFTER PRESIDENT TRUMP TOOK OFFICE, THE NEWTOWN BOARD OF EDUCATION WROTE TO HIM, IMPLORING THE PRESIDENT TO TRY TO STOP JONES AND OTHER HOAXERS LIKE HIM, SAYING JONES CONTINUES TO SPREAD HATE AND LIES TOWARDS OUR TOWN. ALMOST FOUR MONTHS LATER, ACCORDING TO THE BOARD CHAIRMAN, THE PRESIDENT HAS YET TO RESPOND. THE LIES ABOUT SANDY HOOK HAVE HAD REAL WORLD CONSEQUENCES. JUST THIS MONTH, A FLORIDA WOMAN WAS SENTENCED TO FIVE MONTHS IN PRISON FOR SENDING DEATH THREATS TO A SANDY HOOK PARENT. HER DEFENSE ATTORNEY SAYS SHE WAS PRIMARILY MOTIVATED BY INFOWARS.OTHER VICTIMS' FAMILY MEMBERS HAVE BEEN HARASSED OR THREATENED, TOO. THE FAMILIES SAY THAT JONES' WORDS HAVE CAUSED LASTING PAIN, AND THEY FEAR THE HARASSMENT WILL CONTINUE.
NEIL HESLIN: You know, it's disrespectful to me where in fact I did lose my son. And the 26 other families lost somebody. And I take that very personal.
MEGYN KELLY: You know this piece is going to air on Father's Day.
NEIL HESLIN: Correct.
MEGYN KELLY: what is your message to him?
NEIL HESLIN: I think he's blessed to have his children to spend the day with, to speak to. I don't have that.
MEGYN KELLY: THE CONSEQUENCES OF JONES' ACTIONS ARE NOT LIMITED TO SANDY HOOK. IN 2016, JONES PROMOTED A CONSPIRACY THEORY KNOWN AS "PIZZAGATE." INFOWARS CLAIMED A CHILD SEX RING WAS BEING RUN BY DEMOCRATS OUT OF A NUMBER OF BUSINESSES, AND SPECIFICALLY POINTED TO A WASHINGTON D.C. PIZZERIA.
ALEX JONES (on his radio show): You got to go to Infowars.com and actually see the photos and videos inside these places.
###MEGYN KELLY: JONES ENCOURAGED HIS LISTENERS TO INVESTIGATE THE CASE THEMSELVES, AND ONE DID, BRINGING A SEMI-AUTOMATIC RIFLE TO THE SHOP AND FIRING SEVERAL ROUNDS. NO ONE WAS HURT AND THE SHOOTER WAS ARRESTED. THE PIZZA SHOP OWNER WROTE A LETTER ASKING JONES TO APOLOGIZE. FACING THE POSSIBILITY OF A LAWSUIT, HE DID. ANOTHER APOLOGY CAME JUST THIS SRING. CHOBANI YOGURT SUED JONES AFTER INFOWARS FANNED THE LIE THAT CHOBANI EMPLOYEES COMMITTED A SEXUAL ASSAULT IN IDAHO.
ALES JONES (May 17, 2017): On behalf of Infowars, I regret that we mischaracterized Chobani
MEGYN KELLY: You misstated facts about Chobani and its owner, which you could've found out, if you just had a reporter do a little shoe-leather reporting, pick up the phone, call, check out the facts. You never would've had to retract that or apologize.
ALEX JONES: This is my statement on that. We know that that was, basically, a PR event. And what happens is you've got a year of reporting on the reported sexual assault.
MEGYN KELLY: All of which has nothing to do with Chobani.
ALEX JONES: Yeah. I know you're not going to let me get it out, are you?
MEGYN KELLY: I'm going to let you get it out. I just want to make sure the record's straight. 'Cause I don't want to smear the man. You are the one who said that you were wrong about Chobani. You said that.
ALEX JONES: Well, that's because they chose to go after me. And so I simply pointed out that we were reporting on other people's reports that were not entirely accurate. And for that, we were sorry. 'Cause it was true.
MEGYN KELLY: You don't sound very sorry.
ALEX JONES: I'm - well, the media said stuff about the settlement that wasn't true.
MEGYN KELLY: But you said things about Chobani and its owner that were not true. Are you sorry?
ALEX JONES: I'm going to tell you again. There - the media really was upset that they said that it was a hoax …
MEGYN KELLY: It's not the media …
ALEX JONES: And so what they did …
MEGYN KELLY: You …
ALEX JONES: And so what they did …
MEGYN KELLY: Are you sorry …
ALEX JONES: And so what they did - so what the media did, and we know it was the media, and we have the PIs and the law firms. And we're working on it right now. Let's just say Chobani was real happy to get out of that lawsuit.
MEGYN KELLY: BUT THE LAWSUIT MAKES CLEAR INFOWARS WAS THE ONLY MEDIA OUTLET TO REPORT THE LIE THAT FORCED JONES TO APOLOGIZE. AND WITH THAT APOLOGY CHOBANI CONSIDERS THE MATTER CLOSED.
MEGYN KELLY: Do you think of yourself as a journalist?
ALEX JONES: I have some journalists that work for me. And I do journalistic work. And I've broken a lot of big stories. And I understand the basics of it.
MEGYN KELLY: IN THE INFOWARS STUDIO, THERE'S NO SCRIPT. INSTEAD IT'S A FREEWHEELING SPIN THROUGH PILES OF ARTICLES STRAIGHT OFF THE INTERNET.
ALEX JONES: 95% of what we cover is looking at a news article and then, you know, discussing it.
MEGYN KELLY: Well, but you know, if you just look at an article and discuss it, it's garbage in, garbage out, right? If you haven't ascertained the veracity of that article, and it's all BS, and then you spend two hours talking about it, then you've put out a bunch of misinformation. I'm just trying to figure out what the vetting process is.
ALEX JONES: I mean, we all get Hillary was 15 points ahead, okay? And I mean, we all get mainstream media has got a big problem.
MEGYN KELLY: THE INFOWAR STAFFERS WE MET HAVE FREE REIGN TO COVER WHATEVER THEY LIKE WITH VIRTUALLY NO OVERSIGHT. WE SPOKE WITH SOME OF JONES' EMPLOYEES, INCLUDING OWEN SHROYER.
MEGYN KELLY: How do you, on a day to day basis, figure out what you're going to do?
OWEN SHROYER: I wake up. I look at the news. I pray. I rarely get directed from Alex or my boss. They pretty much just leave it up to me.
MEGYN KELLY: Is that what you consider yourself to be? A journalist?
OWEN SHROYER: You know, I don't like calling it that. I'm just a human. I'm just a human that's looking for truth. I'm trying to reach out and be what the people want.
MEGYN KELLY: When you say "people," who do you mean?
OWEN SHROYER: The deplorables. The fly-over country. The forgotten Americans.
DONALD TRUMP (Election Night 2016): We're going to get to work immediately for the American people.
MEGYN KELLY: WITH THE ELECTION OF DONALD TRUMP, ALEX JONES HAS PLANS TO EXPAND INFOWARS. MORE STUDIOS, MORE SHOWS, MORE EMPLOYEES, MORE INFLUENCE.
ALEX JONES: I said, the night he won, I said, "The war has just begun." So this is - we've just got a beachhead. And so that's just the start of the war for me.
MEGYN KELLY: AND ALEX JONES GOES INTO BATTLE WITH A POWERFUL ALLY. JUST TWO WEEKS AGO, THE TRUMP-PENCE CAMPAIGN
EMAILED THIS MESSAGE TO SUPPORTERS. NOTICE, AT THE BOTTOM, IT'S A LINK TO INFOWARS.
Al Tompkins, the Poynter Institute's senior faculty for broadcasting and online, told Forbes that Kelly will need to boost her ratings to ensure her reported seven-figure salary with the network. But he says there is still plenty of time.
"What will show her success long term is if she gets the ratings she needs or not," he explained. "These programs take a while to find an audience, and you won't find it in the first few months."
The Associated Press contributed to this report.