Possible IPL 2014 Winners
Last Updated: May 28, 2014
Throughout this season IPL has been totally unpredictable. Now, with the final four teams fighting for the glorious title it would be a treat to watch which team will be crowned the IPL champion 2014. Kolkata Night Riders and Kings XI Punjab need to win two straight matches while Chennai Super Kings and Mumbai Indians need to win three to be IPL champions.
Points table of IPL top 4 teams: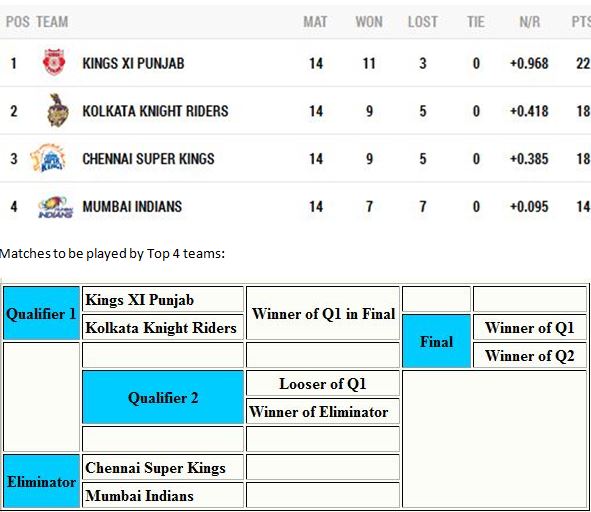 Matches to be played by Top 4 teams: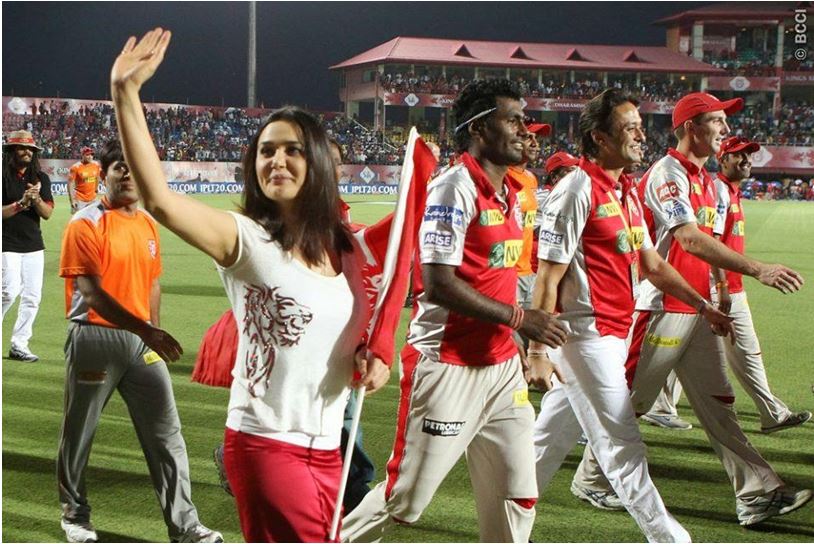 Kings XI Punjab being dominant from the very beginning of this season has a very good chance to win this season and become IPL champions for the first time. With superb batting side this team has been great in setting targets and chasing too. Glenn Maxwell and Virender Sehwag would be their key players as it comes to batting while Mitchell Johnson and Lakshmipathy Balaji would be doing their magic in bowling. Overall this team looks the best combination as a team to win this season. The only strong opposition they have to overcome is KKR which they have to face in the semi final. With wins over the other teams there would not be any problem for them to continue their dominance in the Final.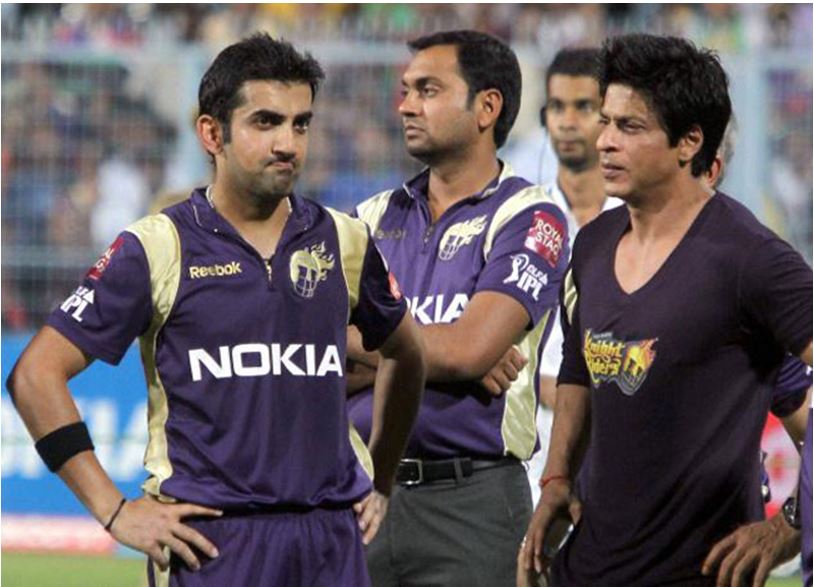 Kolkata Knight Riders on the other hand are focused to grab the victory out of KXIP. Their strong side is bowling with the no.1 bowler of this season Sunil Narine with Morne Morkel and Piyush Chawla. They also have a strong batting order with no.1 batsman of his season Robin Uthappa and other batsmen like Jacques Kallis, Yousaf Pathan (fastest IPL 50 scorer) and Gautam Gambhir. With home crowd in the semi-final they would have a better chance to win that match and continue their victory in the finale.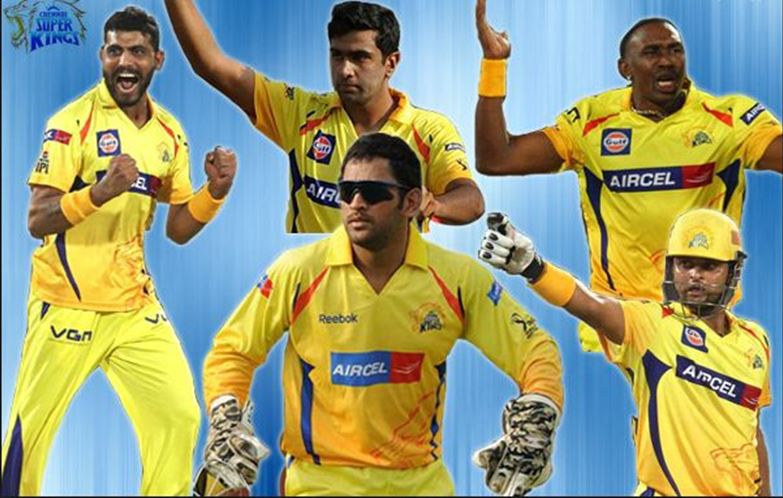 Chennai Super Kings though looks out of form but the two time IPL winner team cannot be ignored. With Caption like Mahendar Singh Dhoni with strong teammates including, Suresh Raina, Ravindra Jadeja, R Ashwin, Dwayne Bravo, Faf Du Plessis, Brendon McCullum, Mohit Sharma and Dwayne Smith anything is possible. The team has had a strong come back after a bad start so it has a great chance to upset the top 2 teams.
The Last team qualifying to the top 4 teams of IPL 2014 is Mumbai Indians. This team has match winner players like Harbhajan Singh, Rohit Sharma, Kieron Pollard, Lasith Malinga and Michael Hussey. So this team will not be easy to win against and the other teams will need to do their best to win against this team.