WWE Extreme Rules 2014- Results and Insight
Last Updated: May 06, 2014
May 4, 2014: WWE Extreme rules spoilers alert; here are the results and insight of WWE Extreme Rules 2014.
1) El Torito defeated Hornswoggle in a WeeLC match as part of the Extreme Rules pre-show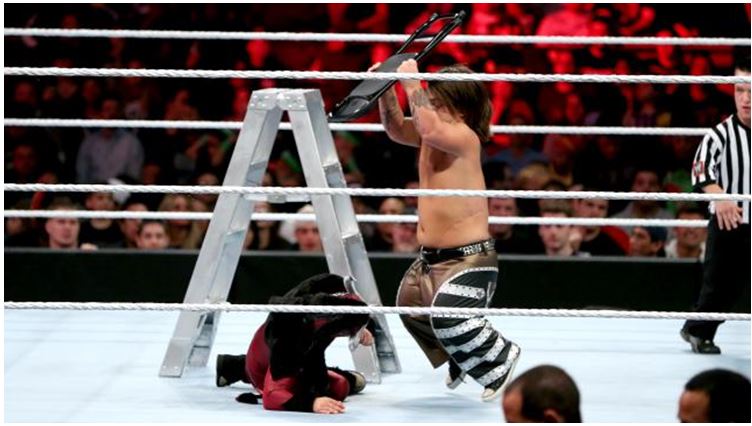 The pre-show for the WWE Extreme Rules event was a WeeLC match featuring El Torito taking on Hornswoggle in a match where everything was little.There was a little announcer table, with little announcers mimicking the real announcers, like WeeBL and Micro Cole. Fighting with little tables, ladder and chair both competitors hit their team member 3MB and Los Metadores many times with finally EL Torito gaining the victory by Pin fall after putting Hornswoggle through a table.
2) Antonio Cesaro defeated Jack Swagger and Rob Van Dam in a triple threat elimination match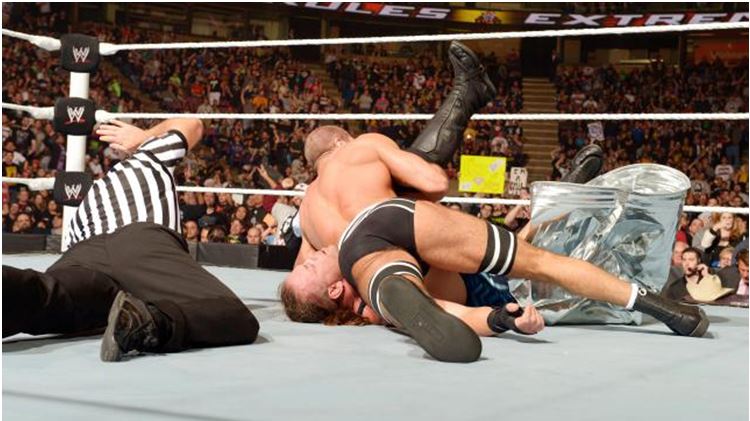 Antonio Cesaro continued to perform impressively beating RVD and Jack Swagger in a triple Thread Elimination match.The Swiss Superman's strength and athleticism make an excellent combination with the personality of his new manager, Paul Heyman.The first one to be eliminated was Jack Swagger after a strengthfull suplex from Cesaro followed by a High flying splash by RVD. At many times it seemed like RVD has stole the victory but Cesaro kept kicking out. Finally RVD brought a trash which Cesaro used against him to get the victory with a neutralizer.
3) Alexander Rusev defeated R-Truth and Xavier Woods by submission in a handicap match
Lana dedicated the match at the start to Vladimir Putin and it turned out to be a nice dedicated match. The Russian wrestler Alexander Rusev totally dominated the match from the start. Attacking R-Truth and Xavier before the match even began helped him as Xavier became injured right away. Then it became a one to one competition which Rusev easily won by submission.
4) Bad News Barrett defeated Big E for the WWE Intercontinental championship
Bad News Barrett became four times Intercontinental champion after a very close match with Big E. Defeating big names like RVD, Sheamus and Jack Swagger to became the no.1 contender of the championship and WWE Universe support helped him to gain this victory.Big E dominated the first half of the match due to his strength but it was the experience of Barrett which finally defeated him.
5) The Shield (Roman Reigns, Seth Rollins and Dean Ambrose) defeated Evolution (Triple H, Randy Orton and Batista)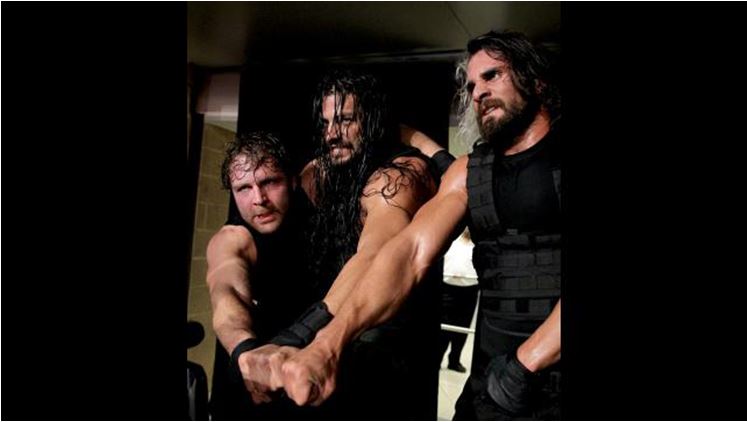 Triple H, Batista and Randy Orton have dominated the WWE for many years and were booked to be unstoppable. After all three men lost at WrestleMania XXX, they reunited to become strong again. Many thought they would have won at Extreme Rules, but they fell to the Shield.
Evolution vs. Shield was an ordinary tag match, but this didn't stop the fight from spilling into the crowd. Ambrose and Rollins did crazy stunts all over the arena, taking out Triple H and Orton in the process. It was like a brawl you would see in the Attitude Era. Reigns and Batista were left inside the ring. It looked like Batista was closing in on a victory, but Reigns overpowered him and speared him. Reigns won the match for his team while Evolution was lying down in defeat.
6) Bray Wyatt defeated John Cena by escaping the cage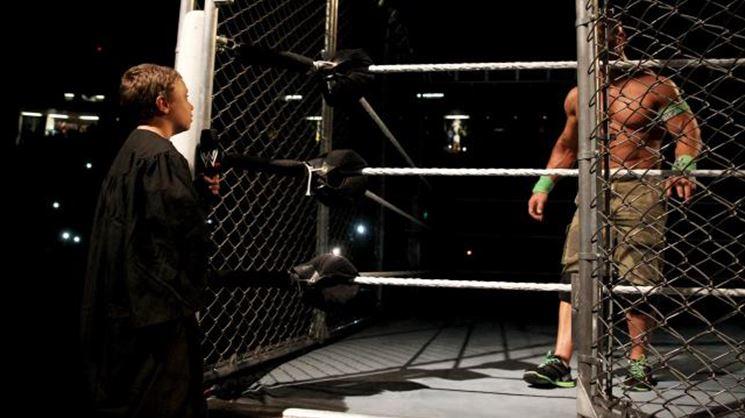 After falling to John Cena at WrestleMania XXX, Bray Wyatt was able to exact some revenge Sunday night as he defeated him in a steel cage match at Extreme Rules.
The match was full of twists and turns; Wyatt family stopping Cena to go over the stell cage and the door on many occasions. Finally John Cena was able to overpower the Wyatt family leaving the two members Bray Wyatt and Luke Harper unconscious in the ring and Erick Rowan on the top of steel Cage. When Cena was leaving the steel cage through the door a kid came with an evil voice near the door leaving Cena scared which Bray Wyatt used for his advantage and steal the victory.
7) Paige defeated Tamina Snuka by submission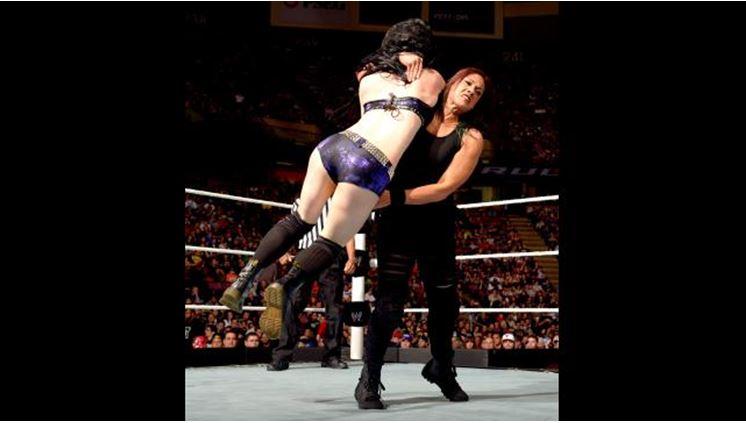 There were many things to prove for the new Divas Champion after her shocking victory over AJ Lee for Divas Championship. The match started with Paige trying to use her agility to nullify Taminas power but soon Tamina overcame her and did what she could to defeat her. The youngest Diva champ proved she cannot easily be defeated kicking out on every cover by Tamina. Finally Paige was able to overcome the powerhouse and won the match by submission.
8) Daniel Bryan defeated Kane in an Extreme Rules match
The main event of WWE's Extreme Rules, Kane and Daniel Bryan for the WWE World Heavyweight Championship was truly extreme. Bryan ran after Kane as he was making his entrance to start the match but Kane took the upper hand early. Later Bryan had the upper hand taking Kane from the top rope. Both superstars fought neck to neck till the very end. At one time they kept fighting and went out of the ring, then stadium to the parking area where Bryan used a wrinch to hit Kane and brought the unconscious Kane by a crane to the ring again. Finally Kane put fire on a table a tried to chock slam Bryan on it but Bryan kicked him to the table and took victory by a running knee right after it.