Top 10 Hottest Hollywood Actresses
Last Updated: April 25, 2014
Hollywood is one place where we can find beautiful figures and hot bodies at any point of time. It would not be wrong if Hollywood is called heaven of beauties. It's not just how they look but also the particular attitude and seductiveness which they exuberate immediately and add to their physical hotness. Passionate scenes, revealing clothes and boldness of new roles are some of the reasons for having some of the hottest women on screen. Among hundreds of gorgeous faces and perfect figures these are the ones that are on the top 10 list of the Hottest Actresses in Hollywood.
10) Cameron Diaz
The gorgeous beauty started her career with a blockbuster "The Mask". After that she is unstoppable with bigger hits such as My Best Friend's Wedding, What Happens in Vegas, Charlie's angels etc. This stunning blonde beauty has wooed everyone with her looks and charm. This enchanting blue eyed diva has an infectious smile that can get anyone in knots and with raw sex appeal like hers its hard not to believe that she is one of the most highly paid actresses in the industry now.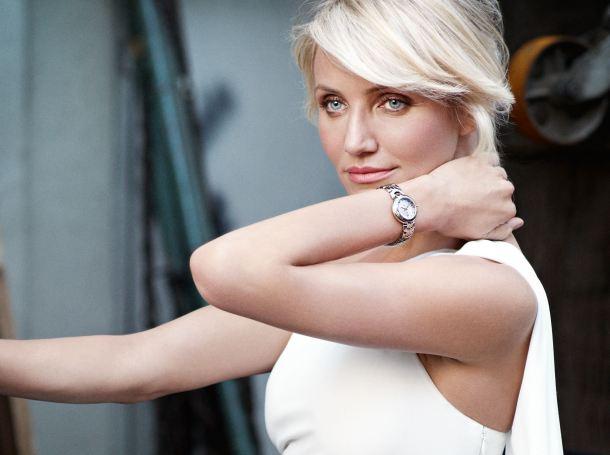 The Spanish actress and model starred in a variety of Hollywood flicks such as Vanilla Sky, Vicky Christina Barcelona, Volver, and Sahara and modeled for various prestigious brands such as Mango, Ralph Lauren and L'Oreal. Penelope Cruz besides being a good actress and stunning beauty is an extraordinary dancer. As for looks being the master of a full, curvy body and carrying the ability to look cute and hot at the same time, Penelope also manages to conceal age with her alluring and ever young looks.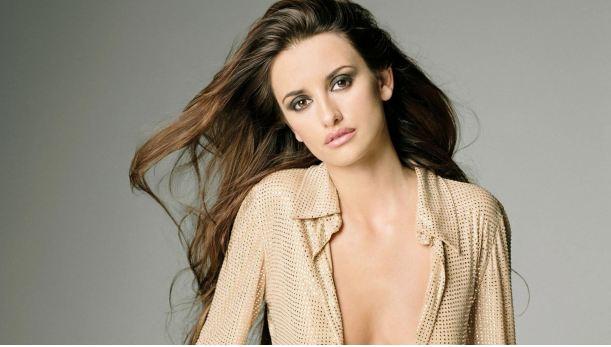 8) Emma Stone
The Superbad girl has achieved a landmark in Hollywood in mere 7 years not only due to her acting abilities but also her godly beauty. She is frequent visitor on the list of the 50 Hottest Redheads, Maxim Hot 100 and FHM 100 Sexiest Women in the World list.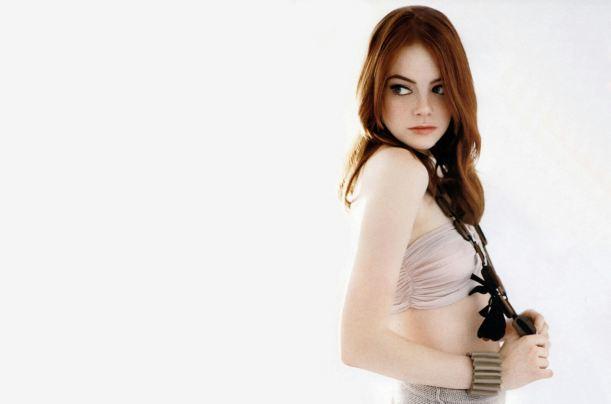 Born in a showbiz family, Jennifer Aniston it was difficult for the actress to make her own identity in the industry which she successfully did. Thanks to her elegant acting abilities, good voice quality, aspiring looks and body language. Competing with the young beauties the 45 years old is not behind any of them but is glowing day by day. Her perfect figure and charming look makes her one of the top 10 hottest actresses for the year.
With hits like Pride and Prejudice, Pirates of the Caribbean and Anna Karenina she is the one perfect combination of acting and beauty in Hollywood. Her breathtaking looks made her face of big brands like Asprey, Shiatzy Chen and Lux. From being a simple girl to a rich one she has managed to give the best out of the role.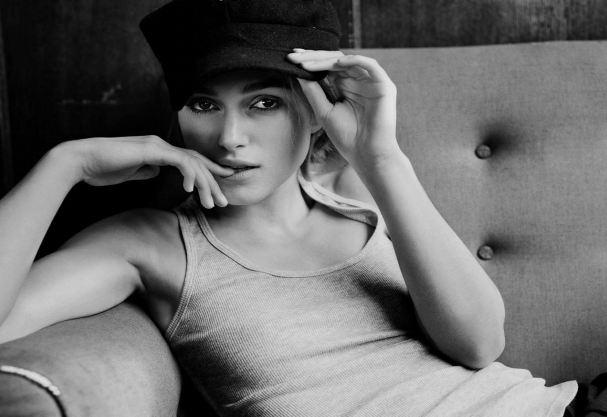 5) Megan Fox
The young Hollywood actress initiated her acting career in 2001. She is only 27 years old but no doubt one of the top ranked and most favorite actresses of the era. Her sharp features, deep brown hair and a well sculpted body set the screen on fire. Although she is not seen in many movies, she is very popular for her looks and is one the top searched Hollywood actresses on the web.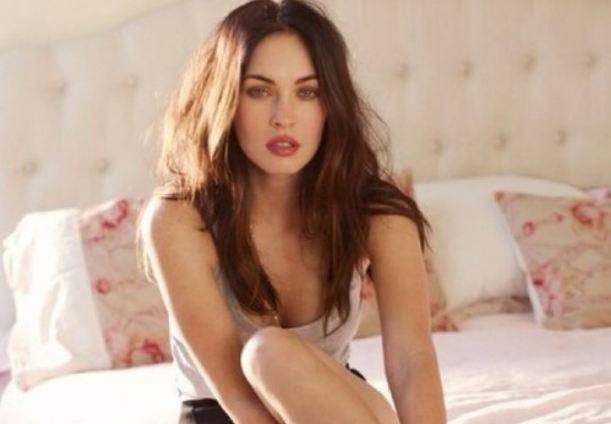 4) Jessica Alba
After she shot to fame because of her role in the TV series , Dark Angels " there was no looking back for the sizzling Alba as she went on to make a mark with movies such as Honey ,Sin City ,Fantastic Four series and Good Luck Chuck. She is the dream girl of many youngsters around the globe. Her fantastic appeal and wonderful acting add a plus to her level of success in Hollywood. She has featured in Maxim's "Hot 100″ AskMen.com's list of "99 Most Desirable Women" and FHM's "Sexiest Woman in the World" by FHM in 2007. While her flawless beauty landed her contracts with L'Oréal and Revlon.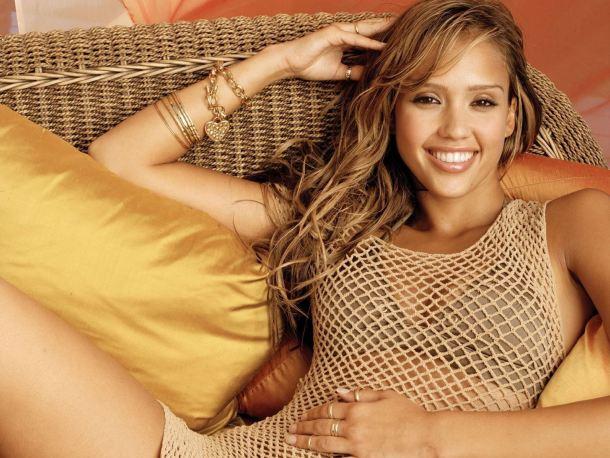 She is a multi-talented lady, famous for her acting, modeling, singing and most importantly prettier outlook. Many of her fans name Scarlett to be a gorgeous and sexy Cinderella of Hollywood. She has big movies like The Horse Whisperer, Girl with a Pearl Earring, Avengers, The Prestige, Vicky Cristina Barcelona and The Iron Man in her kitty. She is honored to appear in campaigns of Calvin Klein, L'Oreal and Louis Vuitton. Effortlessly sexy and an artist's delight , Scarlett Johansson and her signature red lips can haunt you for days and days to come.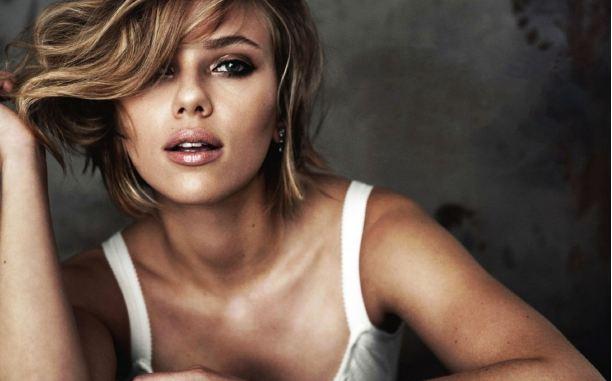 2) Mila Kunis
Being an immigrant from Ukraine after her 7th birthday, she has started her career at the age of 15 in TV playing Jackie Burkhart on the television series That '70s Show. She got her dream film project in 2008 when she was signed for Forgetting Sarah Marshall. After that day till now she has been one the top beauties of Hollywood. She is currently in the FHM's top 10 hottest women list.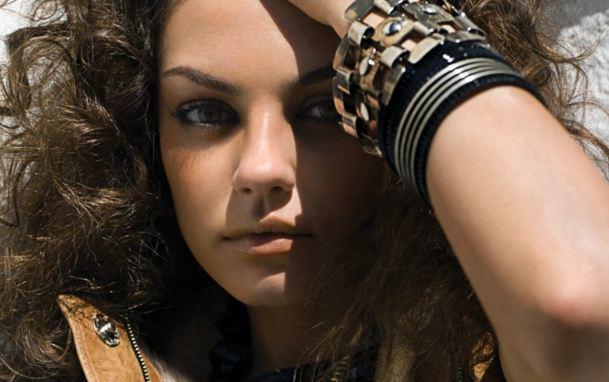 Having various Oscars and Filmfare awards Angelina Jolie is one of the most desirable and talented Hollywood actresses. She is not only talented but also bold and beautiful. With mesmerizing eyes, plump lips and tattoos etched on her perfect like body, it is no surprise that she has stolen a million hearts. It is due to her charming and attractive look that she is dominating the viewers of Hollywood since so long.