Warning
: mysqli::query(): (HY001/1038): Out of sort memory, consider increasing server sort buffer size in
/var/www/fanphobia.net/html/includes/functions.php
on line
351
Top 12 Hollywood Hottest Couples of 2014
Last Updated: May 10, 2014
Here are Hollywood top 12 hottest couples who look perfect together and have the right chemistry which makes them a soul in two bodies.
12)Jason Statham and Rosie Huntington-Whiteley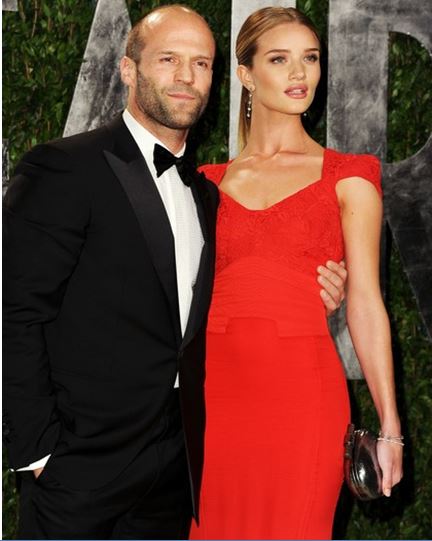 Though there is many years gap between the 46 years old action superstar and 27 years old supermodel but the couple doesn't keep any gap between each other. There has been more than 3 years that the couple is headlining news sometimes for continuously giving naughty smiles to each other and other times being cozy. Recently there was news that they may breakup as Statham wasn't proposing Rosie but all of this news was declared false rumors by the couple adding that they are inseparable.
11)Johnny Depp and Amber Heard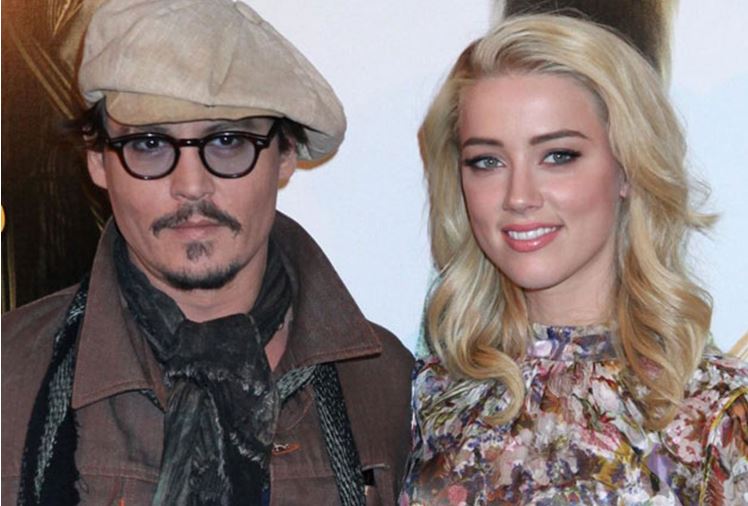 This couple has more age difference then the one above and certainly has faced more difficulties to be together then any of the couple in the list. Amber Heart, 28, who was a known lesbian having relationship with Tasya Van Ree last year came under controversies along with Johnny Depp for being bisexual. Many said its wrong how Johnny left his long marriage of 14 years with Vanessa Paradis for her. Amber who loves shooting guns, driving fast vintage cars, and collecting books easily took Mr. Depp heart away. The couple managed to go through that phase of time and now is a happily engaged couple as they announced their engagement on April 4 this year.
10)Scarlett Johansson and Romain Dauriac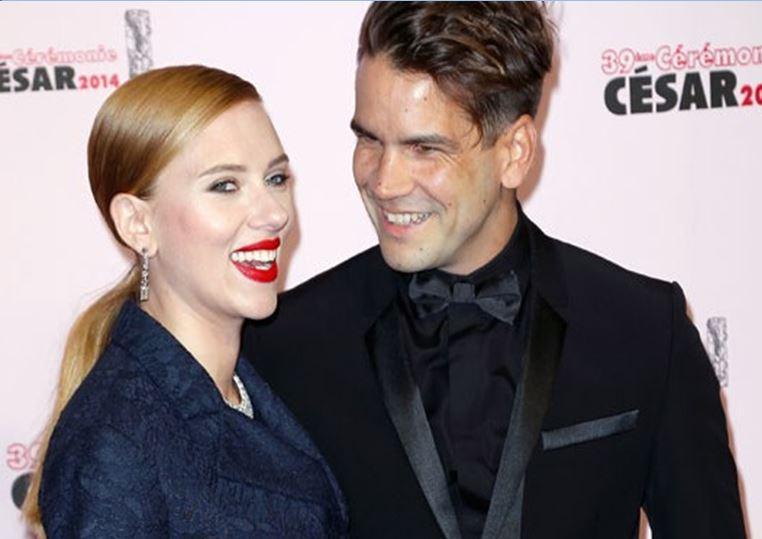 Some actors prefer to date other actors, so their partners can relate to what they're going through but Scarlett Johansson is not one of them. The pregnant Avengers star says it's easier to be with a non-actor like her fiance, French journalist Romain Dauriac. The couple was first linked in 2012, after that they have been one soul in two bodies. Being engaged in summer 2013, the couple is planning for a grand marriage this year.
9)Justin Theroux and Jennifer Aniston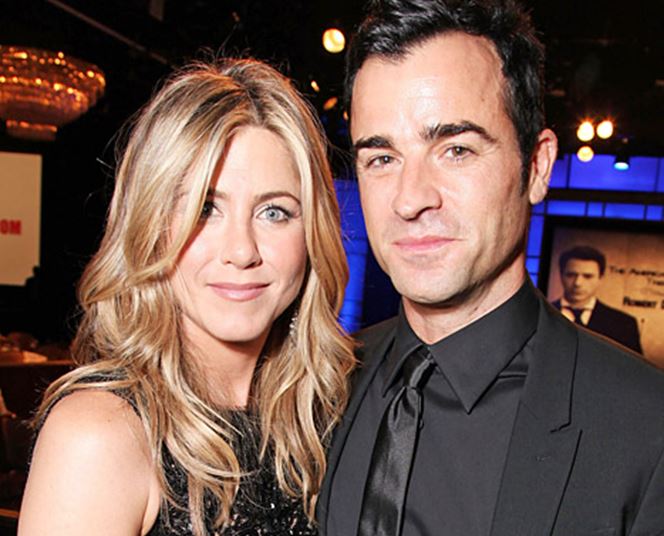 This hot couple is a perfect example of made for each other in heaven. Aniston first met her future love on the set of Tropic Thunder in 2007 but their love story began after 2010 when they met again during the shooting of Wanderlust. They kept this as secret but true love can't be hidden for long and that's what happened, the couple was then spotted at various places being romantic and sharing kisses. Finally the couple revealed their secret and are now happily engaged and are about to tie the knot this year.
8)Justin Timberlake and Jessica Biel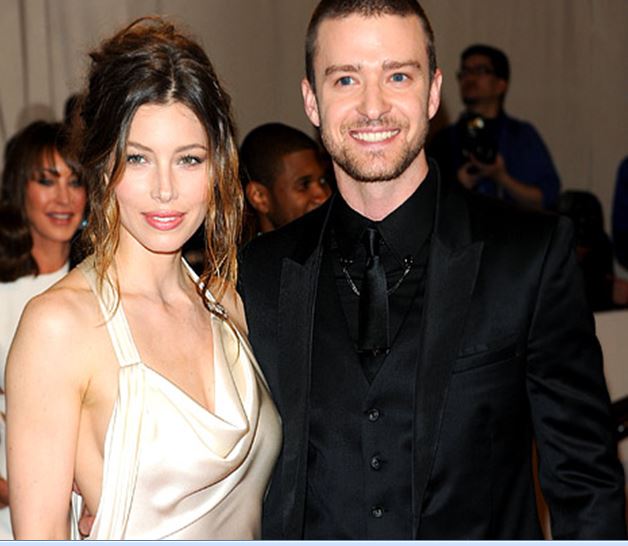 A true relationship always has its ups and downs, as in this case. The couple started dating back in 2007 and since then they are together no matter how worse the situation is gone. Justin was linked to various actresses including Emma Stone and Olivia Munn which almost cost the couple their relationship. But after going through all these they are now happily married and are definitely one of the hottest couples of the industry.
7)Emma Stone and Andrew Garfield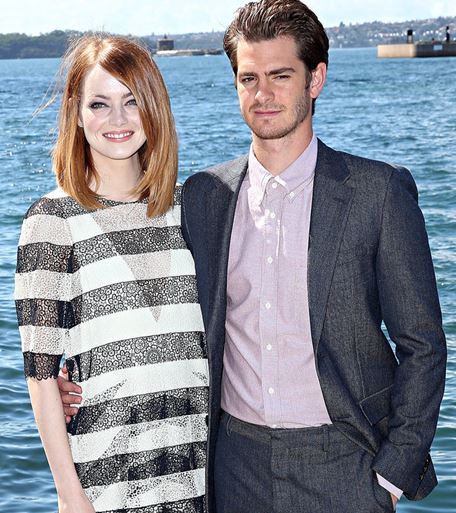 They are one of the youngest hot couples of the industry and probably the most stylish Hollywood couple of 2014. The stars of "The Amazing Spider-Man" never miss a chance to praise each other and are into each other completely. Emma even said that she will choose Andrew over Spider-Man if she had to. Andrew on the other hand thinks Emma is his dream companion in the mystery to get him out of his head and into his heart.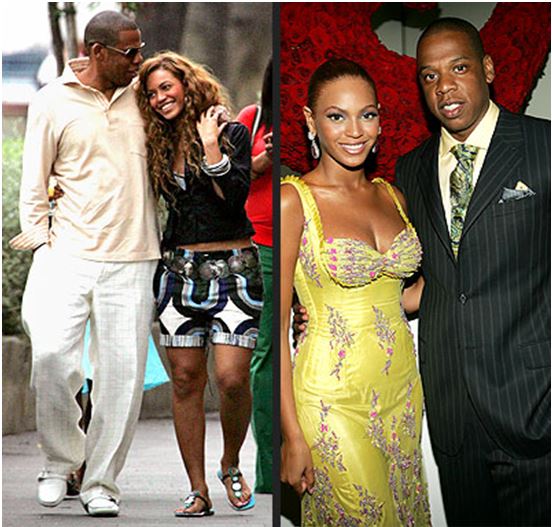 If it is asked why this couple is one the hottest couples of Hollywood many reasons can be given like the ways they are happy together or the way they look perfect together or the way they dance together or the way they always hold each other and many more. The couple looks so new every day that it seems like it was yesterday. However, the hip-hop's most royal couple started dating more than 12 years ago and on April 4 they celebrated their sixth wedding anniversary.
5)Alison Brie and Dave Franco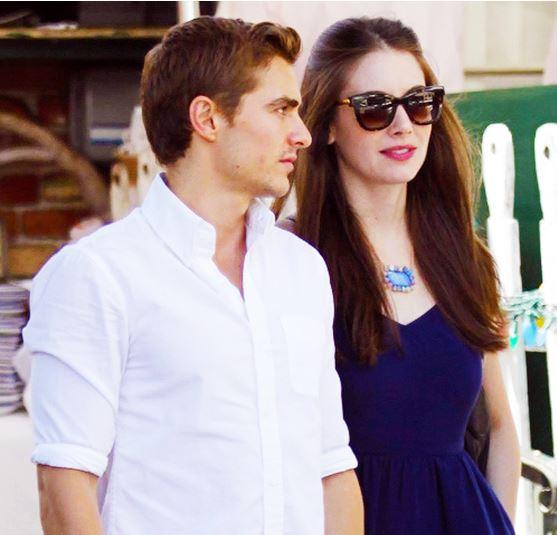 A lot of hearts were broken when this hunk revealed his relationship with 31 years old actress Alison Brie. The couple kept it as a secret for nearly two years until recently they were seen holding their hands at a market in LA. They later posted a video where they both were playing a funny game which was proving their intimacy and love.
4)Miley Cyrus and Liam Hemsworth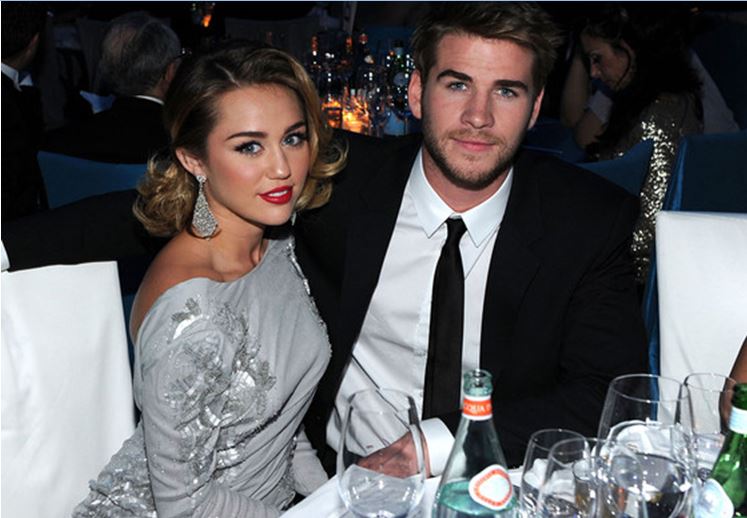 The couple first meet in June 2009 while filming "The Last Song" but it was in September 2009 that all the speculations made during the last three months came true as the couple were caught kissing. The couple broke up two times in 2010 but soon they realized they can't live apart so patch up again both times. In June 2012 they announced their engagement but ended it in September 2013. Since then they were apart untill Miley Cyrus was hospitalized last month and Hemsworth called her to ask for how she is. After that they are in touch againand are reported recovering their 4 years relationship. The really look hot together which makes them no. 4 in our top 12 list of Hollywood hottest couples.
3)Shakira and Gerard Pique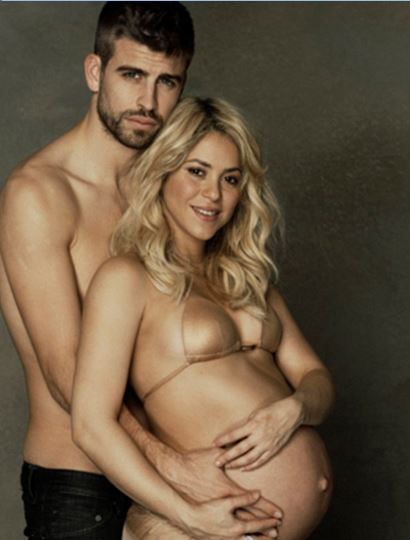 Spanish footballer Gerard and Colombian singer Shakira, who is ten years his senior, reportedly began dating after he appeared in the music video of her hit single and the 2010 FIFA World Cup anthem "Waka (This Time for Africa)." The two initially denied the dating reports, until Shakira finally confirmed their relationship in 2011 by posting a picture of them together via Twitter with a caption reading, "Les presento a mi sol." The couple became parents in January 22, 2013 and is since a small and happy family.
2)Brad Pitt and Angelina Jolie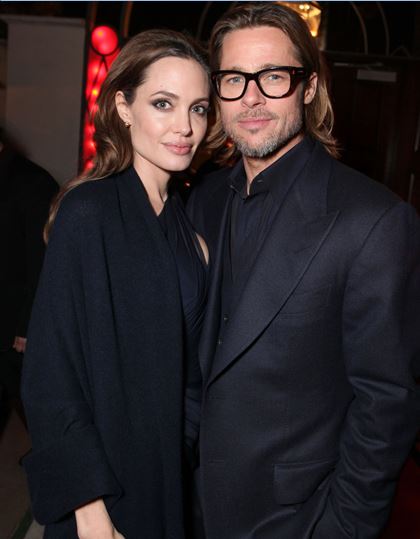 Brad Pitt and Angelina Jolie met and, according to Angelina, "fell in love" while filming Mr. and Mrs. Smith. Brad was married to Jennifer Aniston at the time, while Angelina's divorce from Billy Bob Thornton had been finalized since 2003. The next year Brad divorced Jennifer and since then this couple is inseparable. Brangelina have 6 children and were engaged in 2012. The fans are anxiously waiting for their marriage which is much expected to happen this year.
1)Mila Kunis and Ashton Kutcher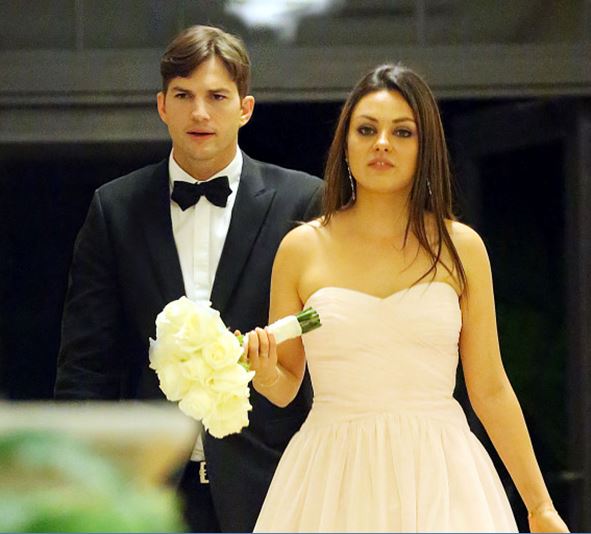 Ashton and Mila first met on "That '70s Show" in 1998, where they played real-life couple Kelso and Jackie for eight seasons. Adorably enough, Mila's initial onscreen smooch with Ashton was her real-life first kiss! They had their own world of relationships and breakups until spring 2012 when they were spotted dating, they denied of any relationship and said that they are just good friends. Mila Kunis finally opened her relationship and engagement to Ashton Kutcher and her pregnancy in "The Ellen DeGeneres Show" telecasted on Friday. With their marriage due this year and incoming baby as well the couples looks hot enough to top the hottest couples chart of Hollywood.